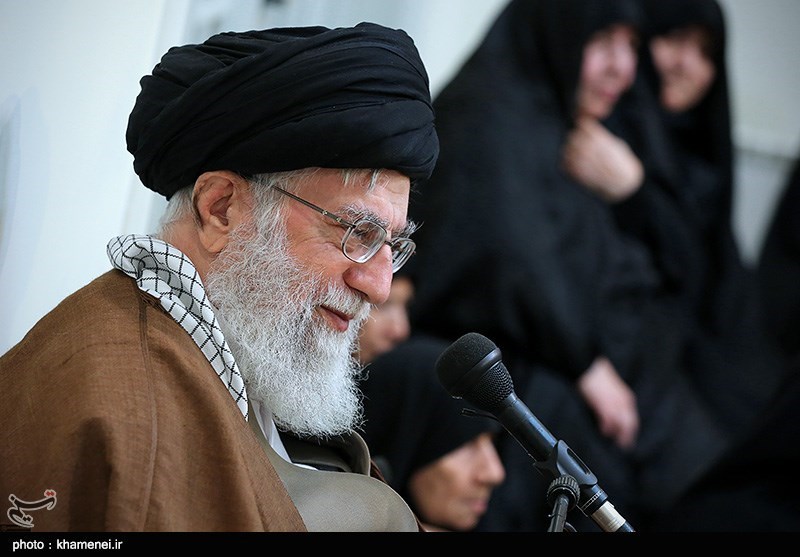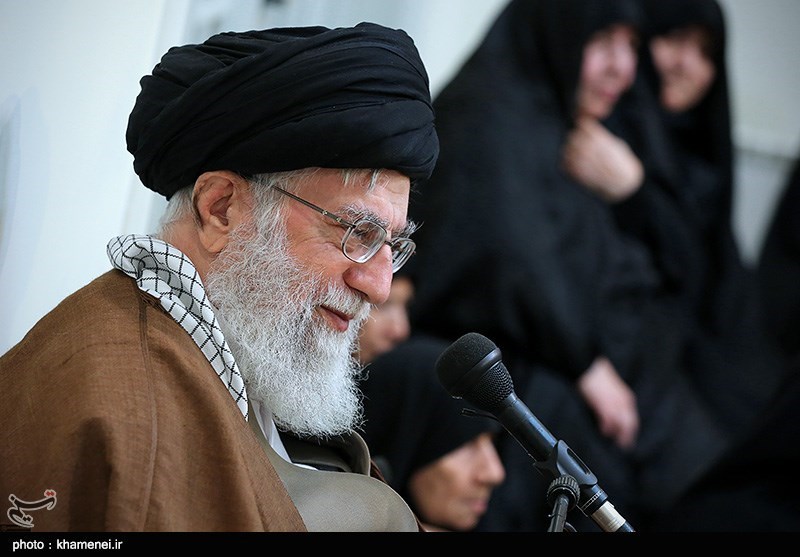 Leader of the Islamic Ummah and Oppressed Imam Ayatollah Seyed Ali Khamenei paid tribute to the martyrs defending holy Shiite shrines in Iraq and Syria for ensuring the security of the shrine of Imam Hussein in Iraq's Karbala that paved the way for millions of pilgrims to go there safely.On October 22, a group of families of the martyrs defending the holy Shiite shrines met with Ayatollah Khamenei in Tehran.
In the gathering, the Leader likened the heroism of the holy shrine defenders and martyrs over the past years to those who devoted their lives to protecting the shrine of the third Shiite Imam, Imam Hussein (AS), centuries ago during the Abbasid Caliphate.
Ayatollah Khamenei also hailed the massive presence of pilgrims who travel to Karbala from different continents, as far as Europe and the Americas, during Arbaeen, saying such an immense religious congregation has been based upon the devotion that the shrine defenders showed centuries ago.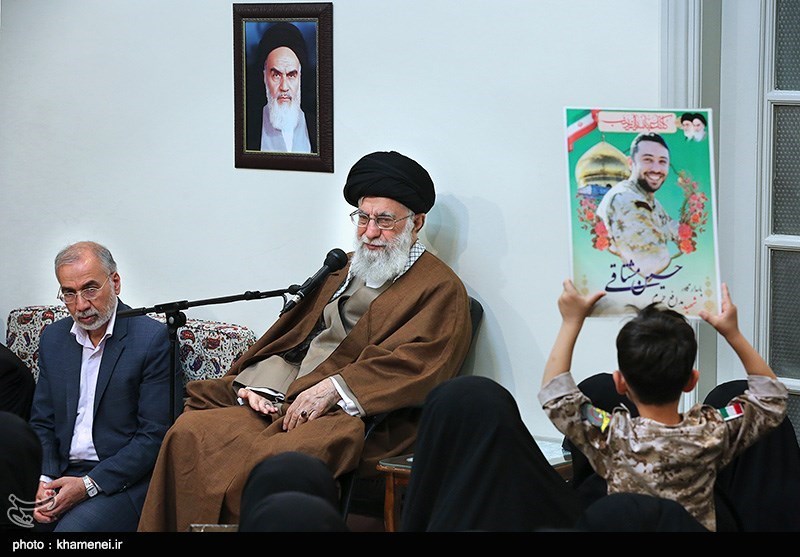 The Leader then underlined that shrine defenders in the contemporary era also played a key role in fighting off the terrorist groups that had borne down on the Iraqi city of Karbala and had advanced towards the holy shrine of Imam Hussein.
"The enemy had closed in on the holy shrine of Aba Abdullah (Imam Hussein), a few kilometers away from Karbala. They used to hit Karbala with short-range mortars, with 60mm mortar rounds. They were such close (to Karbala). They had closed in on Kadhimiya (in Iraq) and on Zeynabiyeh (in Syria). In fact, they had surrounded (those areas)," Ayatollah Khamenei said, adding that the young fighters devoted their lives to protecting those holy sites enthusiastically.