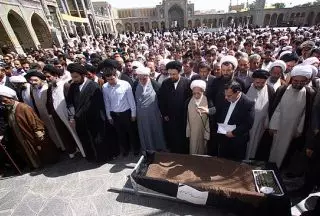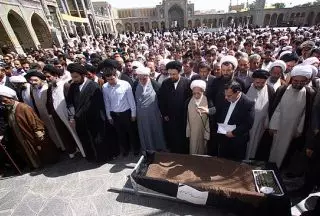 The Leader of the Islamic Ummah and Opressed People Imam Seyyed Ali Khamenei has honored the memory of an Iranian revolutionary figure, one day after the 86-year-old's passing.
Mohammad Hassan Arabi, a son-in-law of the founder of the Islamic Republic, Imam Rouhollah Khomeini, passed away in the central Iranian city of Qom on Monday.
In a message released on Tuesday, the Leader offered his condolences to Imam Khomeini's family over the sudden loss.
Born in 1924, Arabi married Farideh Mostafavi, one of Imam Khomeini's two daughters, at the age of 29.
Senior religious figures attended the funeral ceremony on Tuesday at Qom's Imam Hassan Asgari Mosque.