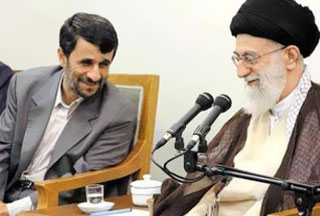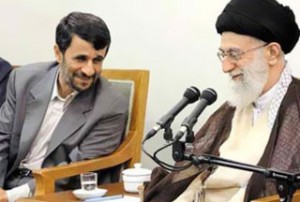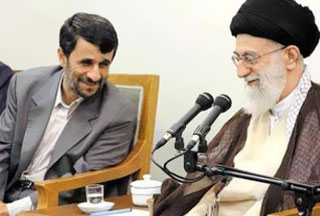 Leader of the Islamic Revolution Ayatollah Seyyed Ali Khamenei orders President Mahmoud Ahmadinejad to reverse the appointment of Esfandyar Rahim-Masha'i as his First Deputy.
In post-election changes to his cabinet, Ahmadinejad elevated his close confidant Rahim-Masha'i from head of the Cultural Heritage, Handicrafts and Tourism Organization to his First Deputy.
This prompted widespread condemnation from conservative circles, who objected to Rahim-Masha'i's stated sentiments about friendship with Israeli people.
In a hand-written order to Ahmadinejad, Ayatollah Khamenei said, "The appointment of Mr. Esfandyar Rahim-Masha'i as presidential deputy is contrary to your interests and that of the government and a cause for divisions and frustration among your supporters. It is necessary for this appointment to be declared null and void."
The note, which is dated July 18, was publicly revealed by IRNA on July 24.