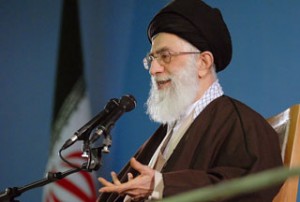 Leader of the Islamic Revolution Ayatollah Seyyed Ali Khamenei has deplored the West's attitude toward women as 'insulting'.
Addressing a group of female Quran researchers on Tuesday, Ayatollah Khamenei admonished the West for its 'wrong, instrumental and insulting' attitude toward women.
The Leader said contrary to the West women were highly respected in Islam, which provided them with opportunities to nurture their talents in order to gain knowledge, conduct research and make progress.
Ayatollah Khamenei reiterated that the establishment of the Islamic Republic has best paved the way for development based on the teachings of the Quran.
The Leader called for Islamic and Qur'anic principles to form the basis of policies in different arenas including the educational and political ones.