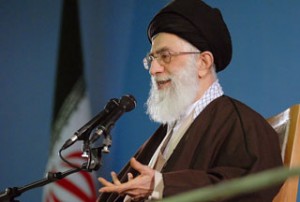 Leader of the Islamic Revolution Ayatollah Seyyed Ali Khamenei has granted clemency to 793 prisoners.
A proposal to pardon some prisoners and commute the sentences of a number of others for the occasion of the Muslim holiday of Eid al-Ghadir was presented to Ayatollah Khamenei by Judiciary Chief Ayatollah Sadeq Amoli Larijani.
The Leader granted clemency to the prisoners based on the authority vested in him by Article 110 of the Iranian Constitution.
Article 110 of the Constitution defines the powers and duties of the Leader, granting him the right to pardon or reduce the sentences of convicts — within the framework of Islamic criteria — upon a recommendation from the head of the Judiciary.