Iran
Imam Ali Khamenei
Leaders of Ummah
Middle East
Leader Hails Peaceful Transition of Power in Iran
Supreme Leader of the Islamic Ummah and Oppressed Imam Ayatollah Seyed Ali Khamenei said the endorsement ceremony of new President Seyed Ebrahim Rayeesi indicates rationality, peace, security and public confidence in officials.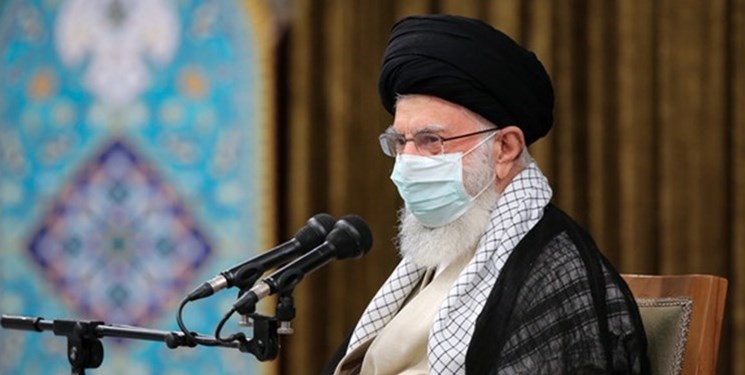 "First of all, I thank God Almighty for granting this opportunity to the people of Iran, who were able to successfully carry out once again this completely meaningful election movement, which represents religious democracy. I also thank people (for their participation in elections)," Ayatollah Khamenei said, addressing the endorsement ceremony of Rayeesi in Tehran on Tuesday.
He also appreciated the 12th administration's efforts, and wished success for Rayeesi and his cabinet.
"The endorsement ceremony has been repeated many times over the decades in the country and is a manifestation of the transfer of power in a rational way. In many countries, the transfer of power is usually carried out by struggle. In Iran, the transfer of power is done with peace and security in different periods which is both a sign of rationality, peace and public confidence in the country, officials and people, and a sign of political diversity," Ayatollah Khamenei said.
"The conspiracy to boycott the elections was planned in the policy circles of the enemies of the Islamic Republic, and some of them pursued it inside the country out of negligence and some out of intent, but the people responded decisively. The turnout was good," he noted.
The Leader also warned of enemy's propaganda war, saying, "Our enemies today are most active in soft warfare and media warfare in order to dominate public opinion, and in this way, they spend huge sums of money and do a lot of work. They seek to capture public opinion to advance their own plans. In this regard, [the country's] media measures need to be stronger and smarter."
Ayatollah Khamenei officially endorsed Rayeesi as Iran's 8th president in a ceremony in Tehran on Tuesday.
Iranian state and military officials attended the ceremony held weeks after the ex-Judiciary chief won the country's 13th presidential election.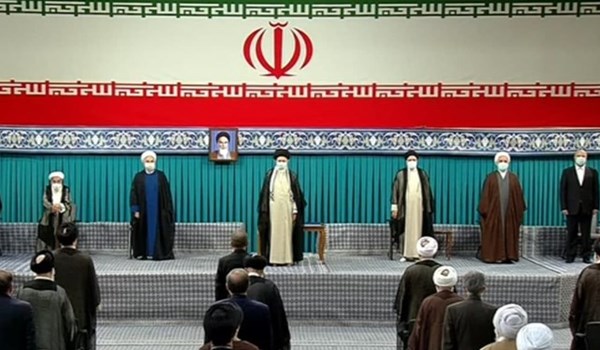 Addressing the ceremony, Minister of Interior Abdolreza Rahmani-Fazli presented a report on the June 18 presidential election, which saw Rayeesi emerge as the winner.
"28,989,529 of our dear compatriots participated in this round of presidential elections with an acceptable turnout of 48.8 percent, and Seyed Ebrahim Rayeesi, with 18,21,945 votes, was elected as the president of the Islamic Republic of Iran," he said.
Rayeesi, the eighth president of the Islamic Republic of Iran, won almost 62 percent of the votes in the June 18 presidential election and succeeded President Hassan Rouhani, who served two four-year terms in office.