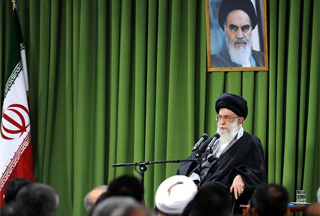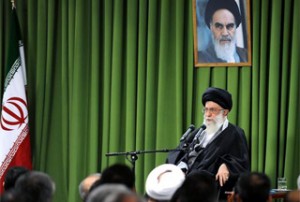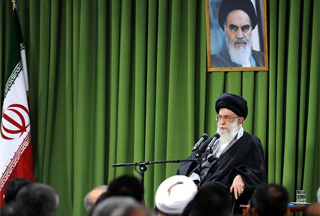 The Leader of Ummah Imam Seyyed Ali Khamenei says the "negligence" was the main factor behind the country's post-election violence in June.
"I am always optimistic, and that is why I believe that some of the recent unfortunate incidents have come about through negligence committed by some [people]," the Leader said on Tuesday.
Addressing a group of lectures from the prestigious Tehran University, Imam Seyyed Ali Khamenei urged academics to be vigilant as sometimes negligence may cross into the realms of betrayal.
The Leader also emphasized on the need to push for an accelerated academic progress towards scientific achievements.
He also reiterated on the need to develop programs and educational literature for the cultural and moral nurturing of college students.
In another part of his address Imam Seyyed Ali Khamenei described "modern and armed injustice that is unobjectionable" as the "realities of today's world" and added that the extensive and high-tech propaganda and the unrelenting plots against the Islamic Republic are among the indicators of the modern and armed injustices that are in existence today based on scientific knowledge.
The Leader then noted that the Islamic Republic has become the focal point of the enemy's high-tech attacks because of its objections to such injustices.
In the meeting, the president of Tehran University enumerated the many achievements of the University since the victory of the revolution and noted that its standing among the world's colleges has climbed 117 levels, placing it among the world's 500 leading universities.