Cultural
Imam Ali Khamenei
Iran
Leaders of Ummah
Middle East
Others
Leader: Iranian youths should expand borders of science
Leader of the Islamic Ummah and Oppressed Imam Ayatollah Seyyed Ali Khamenei says young Iranian elites should both help advance Iran's scientific status and expand the borders of science and technology in general.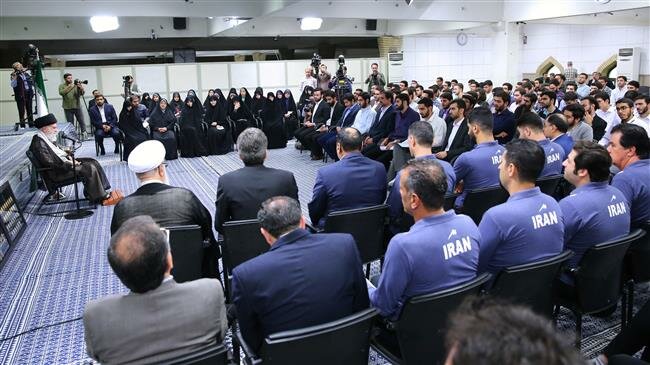 Ayatollah Khamenei made the remark in a meeting with Iranian Olympiad medal winners and Iran's national youth volleyball team on Wednesday.
"In spite of all the efforts made since the victory of the Islamic Revolution, particularly in the past 20 years, toward the advancement of science and technology [in Iran], we still lag a lot. And the key obligation on the part of the young elite generation is — in addition to keeping the high momentum in scientific successes — to advance the borders of science and technology," Ayatollah Khamenei said.
The Leader said Iranian elites were now expected not merely to seek success in scientific competitions but to also discover the unknown in such areas as nanotechnology.
Ayatollah Khamenei also praised the Iranian youth volleyball team — which won its first-ever world championship title in July — and said he was heartened both by the victory itself and by the happiness that it brought to the Iranian people.