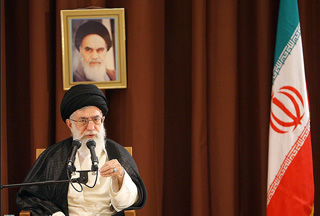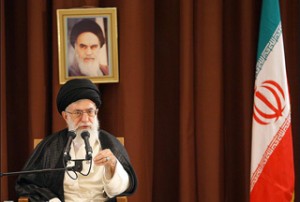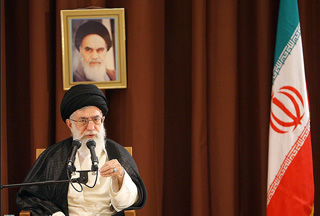 The Leader of Ummah Imam Ali Khamenei emphasizes the use of science and faith as key to success in a meeting with a group of researchers from Iran's Royan Institute.
The Leader said the secret to success for this scientific institute is the "precise identification of the problem and using the scientific knowledge and endeavor, motivated by faith, to solve the problem."
The dean of the Royan institute, Hamid Gourabi Abraz, also briefed Imam Ali Khamenei of the latest achievements of the institute, namely the genetic cloning of animals.
Royan Institute researchers have inaugurated the first center for cell therapy, following their latest achievements in the application of stem cells for treating patients with cardiac arrest, chronic lower extremities ulcers, limbal stem cell deficiency, liver cirrhosis, and vitiligo.
Scientists at the research center have so far succeeded in cloning various farm animals, including a lamb named 'Royana', a goat named 'Hanna' and two calves called 'Bonyana' and 'Tamina'.
Iran now stands among the few countries with the capability to clone farm animals.