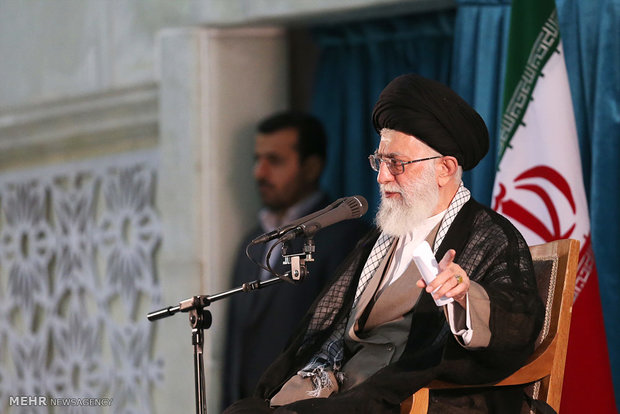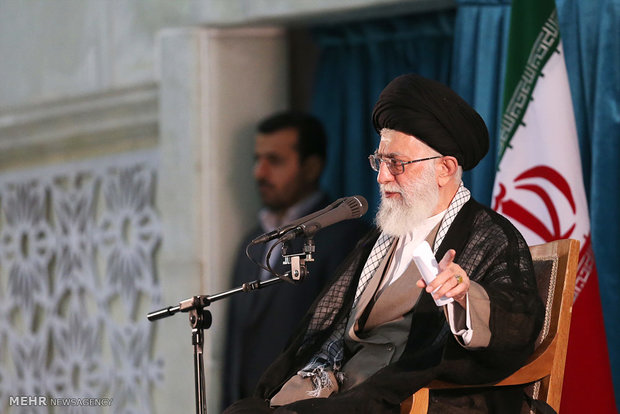 The Supreme Leader of the Islamic Revolution in Iran, Imam Sayyed Ali Khamenei said that the advance and the might of the Iranian people scare the hegemonic powers across the world, as he warned Muslims against conspiracies of this enemy.
Marking the 26th anniversary of the decease of the late founder of the Islamic Republic, Ayatollah Seyyed Rouhollah Khomeini, in Tehran, the Leader said that the United States seeks sedition and unrest in the Muslim world.Supreme Leader of the Islamic Revolution Imam Sayyed Ali Khamenei
"Imam Khomeini is symbol of a movement started by Iranians that changed their history. He's founder of a political and social school of thought," Imam Khamenei addressed thousands of Iranians in a great ceremony in Tehran.
His eminence stressed that the Iranians are committed to principles established by Imam Khomeini. One of these principles which the Iranian believe in is that the US is still the Great Satan, the Leader said.
The Leader also emphasized that the issue of Palestine will never be off Iran's agenda.
The Leader warned against the divisive polices of certain entities, including the Takfiri groups in Iraq and Syria, against Shia and Sunni Muslims, calling on Muslims not to fall victim to such plots.