Imam Ali Khamenei
Iran
Leader of Islamic Ummah and Oppressed S.Khamanei urges vigilance against 'American Islam', Zionism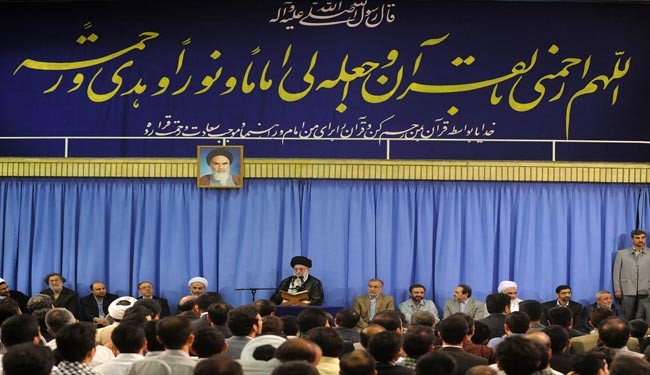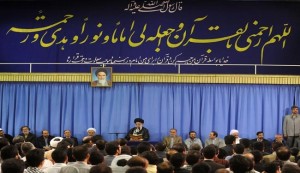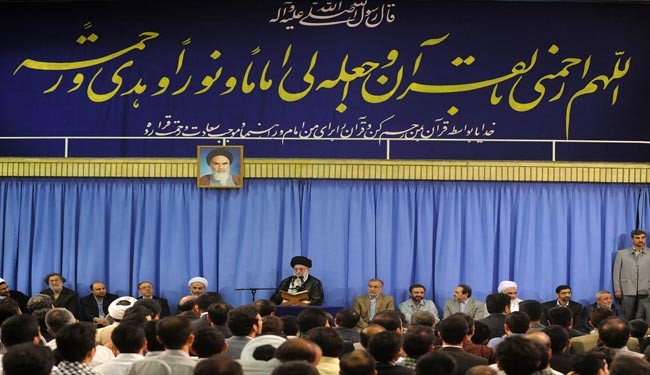 Leader of the Islamic Revolution Ayatollah Seyyed Ali Khamenei has once again warned of enemy ploys to undermine Islam through deviant versions of the great religion, noting that 'American Islam' is in line with Zionist objectives.
Drawing on the sharp contradictions the late founder of the Islamic Republic Imam Khomeini had observed between the "American Islam" and the genuine, Mohammadian Islam," the Leader said, "The American Islam, despite its Islamic appearance and label, is in compliance with despotism and Zionism, yields to the supremacy of arrogant powers and entirely serves the goals of despotism and the US."
Ayatollah Khamenei made the remarks on Sunday during an annual 'Affinity with the Quran' gathering of Quranic scholars, reciters and memorizers, marking the first day of fasting month of Ramadan.
The Leader further pointed to the "evil hand of the enemy's intelligence services" in staging upheavals in some Islamic communities, including Iraq, saying that kinship and familiarity of Muslim nations with the divine connotations of the holy Quran would prevent such events and treacheries from materializing.
Ayatollah Khamenei also emphasized that Muslim scholars are making significant and valuable progress in their effort to familiarize the people with Quranic concepts.
On Saturday, the Leader warned against enemy plots to provoke sectarian conflicts among Shia and Sunni Muslims in the region to undermine the wave of Islamic Awakening.
"Today, the enemy is investing in civil wars in the region and pins hope on a Shia-Sunni war to relieve itself of the concern of Islamic Awakening," the Leader said.
Ayatollah Khamenei referred to the ongoing crisis in Iraq and stated that the remnants of the ousted regime of Iraqi dictator Saddam Hussein and a bunch of ignorant people are perpetrating crimes in that country.