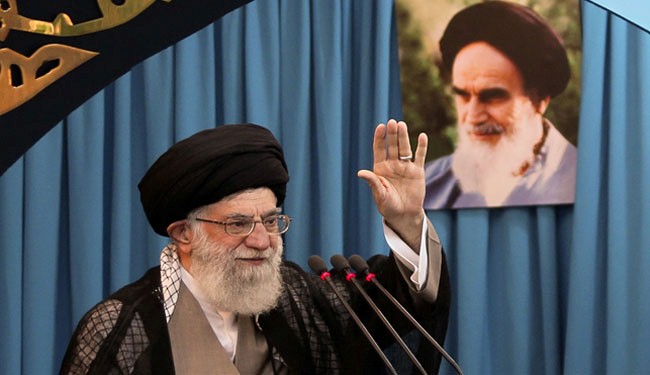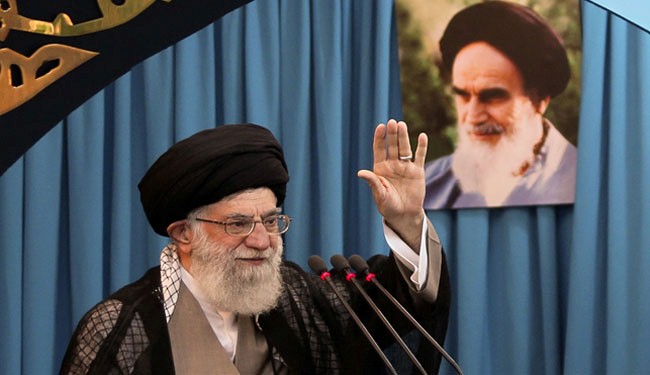 Leader of the Islamic Revolution Ayatollah Seyyed Ali Khamenei has urged Iraqis and Egyptians to keep awareness in facing foreign conspiracies to wage civil wars in their countries.
In an address to a massive crowd of worshipers during the Eid al-Fitr prayers at Tehran University campus on Friday, Ayatollah Khamenei expressed concern over the tense situation in the Middle East and North Africa.
The Leader condemned the terrorist attacks in Iraq and said such acts of terror are carried out to challenge the democratically-elected Iraqi government.
Leader of the Islamic Revolution Ayatollah Khamenei further touched on the volatile situation in Egypt, and stated that the crisis in the North African country should be resolved by the Egyptian people.
The Leader further called on Egyptian political and religious groups to remain on the watch for plots hatched by foreign powers to plunge the country into civil war.
Elsewhere in his remarks, Iran's Leader referred to the US-brokered talks between Israeli regime and the Palestinian Authority (PA), saying the negotiations are aimed at undermining the Palestinian resistance.
Besides Iranian news channels, the Lebanese al-Mayadeen News Network broadcast the Iranian Leader's speech live.