Imam Ali Khamenei
Iran
Leaders of Ummah
Middle East
Leader of the Islamic Ummah and Oppressed Imam Ali Khamenei Congratulates Army on National Day
Supreme Leader of the Islamic Ummah and Oppressed Imam Ayatollah Seyed Ali Khamenei in a message congratulated Iran's National Army Day, sending warm regards to the staff, commanders and families.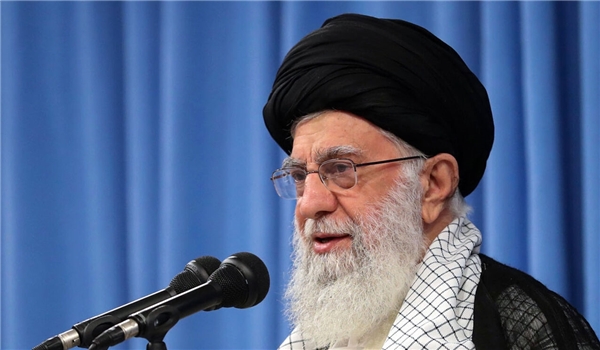 The message was conveyed by the Head of the Supreme Leader's Military Office, Brigadier General Mohammad Shirazi, in a phone talk with Chief Commander of the Army Major General Abdolrahim Mousavi.
"The Supreme Leader has sent his warmest regards to all members of the Islamic Republic of Iran's Army, including the personnel, commanders and their families," General Shirazi said.
President Hassan Rouhani also on Friday praised the Iranian Army as guardians of Iranians' lives.
"Today the Iranian citizens at home and the economic and social activists at work salute the Army and the health staff," the president added.
He described the Army forces as the defenders of the country and the supporters of defenders of health.
Iranian Army celebrated Army Day all over the country, with parades featuring different style and equipment due to the coronavirus outbreak.
Units of Iranian Army's Ground Forces, Navy, Air Force and Khatam al-Anbiya Air Defense Base held nationwide "Service Parades" with the motto "Homeland Defenders, Assistants of Health ".