Imam Ali Khamenei
Iran
Leaders of Ummah
Middle East
Leader of the Islamic Ummah and Oppressed Imam Ali Khamenei Lauds IRGC's Good Performance
Leader of the Islamic Ummah and Oppressed Imam Ayatollah Seyed Ali Khamenei praised the Islamic Revolution Guards Corps (IRGC) for its good performance and efforts.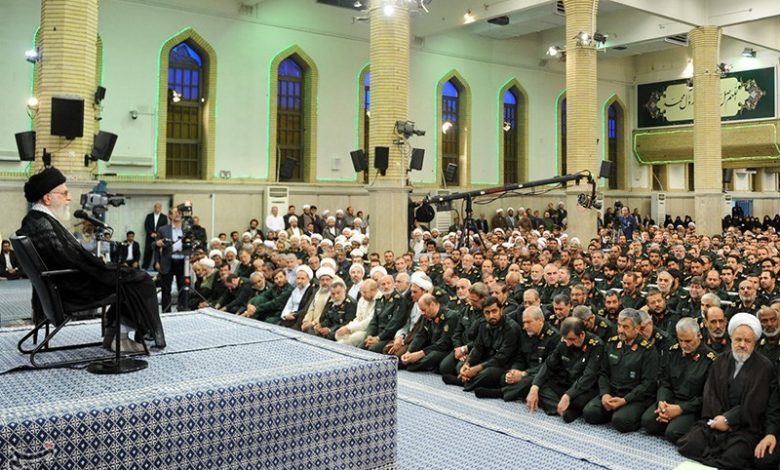 General Mohammad Shirazi, head of the military office of the Leader of the Islamic Revolution called IRGC Commander Major General Hossein Salami to pass on a message from Ayatollah Khamenei –commander-in-chief of the Iranian Armed Forces– on the anniversary of foundation of the Islamic Revolution Guards Corps.
In the message, Ayatollah Khamenei conveyed his regards for the IRGC personnel and their families on the anniversary of the IRGC's establishment.
"I thank the IRGC for its good performance and efforts, and I pray for them," the Leader said.
In April 2019, Ayatollah Khamenei lauded the IRGC as a major force at the front line of the fight against enemies, saying the US' hostile attempts against the IRGC and Iran would get nowhere and boomerang on it.
"The enemies of the Islamic Republic, such as (US President Donald) Trump and the idiots around the US ruling system, are going into decline," Ayatollah Khamenei said after the US designated the IRGC a foreign "terrorist organization".