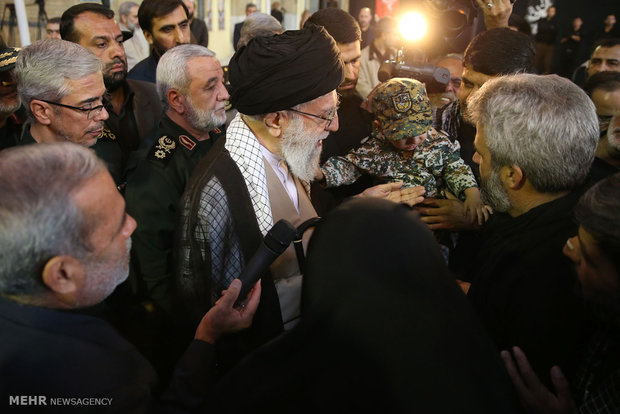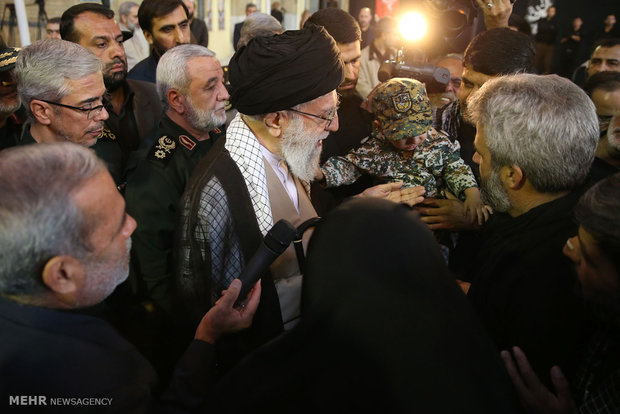 Leader of Islamic Ummah and  Oppressed Imam Ayatollah Khamenei told Martyr Hojaji's family that God has bestowed special mercy upon the Iranian soldier as indicated by the massive excitement caused by his martyrdom.
Speaking to the family of Iranian military adviser who was decapitated by the ISIL terrorists in Syria, Ayatollah Khamenei added "all martyrs are treasured by God; nevertheless, He must have a special look on young martyr Hojaji since all actions of God are carried out based on a deep wisdom."
The Iranian Leader said Hojaji enjoyed invaluable traits like sincerity and purity and his timely movement in accordance with needs of the society awarded him with an ever-lasting honor.
Mohsen Hojaji, a holy shrine defender, was taken hostage by the ISIL Takfiri group near the Iraqi border on August 7 and was beheaded two days later.