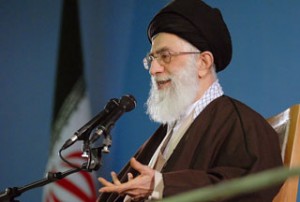 The Leader of the Islamic Revolution has reinstated Seyyed Ezzatollah Zarghami as head of the Islamic Republic of Iran's Broadcaster (IRIB).
In a statement issued on Saturday, Zarghami was reinstated by Ayatollah Seyyed Ali Khamenei for another five-year term as the head of the IRIB.
The Leader advised the IRIB chief to constantly take into consideration the deficiencies of the organization under his supervision.
Ayatollah Khamenei called on Zarghami to "take advantage of successful or unsuccessful experiences of the past five years to help this medium reach a better quality."
The Leader described promoting "religion, morality, hope and awareness" as the principal mission of the IRIB.