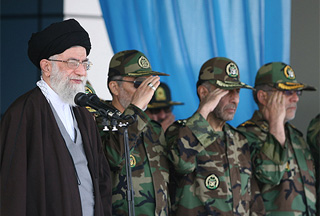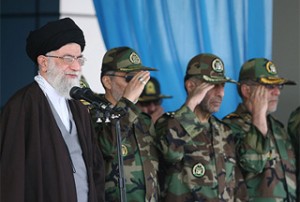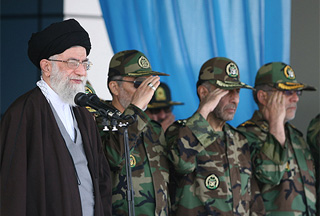 The Leader of the Islamic Revolution has stressed that Iran's military advances are no a threat to any nation but instead are helping them progress 'without dependence' on the US.
"The great might of the Islamic Republic, the maneuvers, missiles and advanced defense capabilities are not a threat to our neighbors or any other nation in the world," Ayatollah Seyyed Ali Khamenei said Tuesday, addressing naval personnel in the northern city of Noshahr.
"These are opportunities which show them the path of progress and honor and teach them that dignity and might will not be gained by depending on the United States and by endless purchase of arms."
Ayatollah Khamenei said the "enemy has not denied the truth" about Iran's might as it aims to create 'Iranophobia' in the region and across the world.
The Leader said a power which is based on 'arms, bullying and money' will essentially fail and added, "Bullies which impose their demands on the nations are doomed to fall."