Imam Ali Khamenei
Leader, senior officials, offer condolences over departure of Grand Ayatollah Tehrani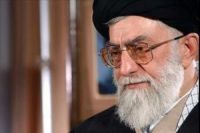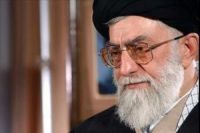 The Leader of Islamic Ummah and Oppressed People Imam Seyyed Ali Khamenei, offered his condolences to the bereaved family and seminary schools over the passing away of Grand Ayatollah Mojtaba Tehrani.
According to IRIB, in his message the Leader considered the departure from the mortal world of the erudite Grand Ayatollah a great loss for religious seminaries and the society of ulema.
He will attend the funeral procession tomorrow on Thursday coinciding with the Arba'een or the 40th day of martyrdom of the Chief of Martyrs, Imam Husain (AS), the grandson of Prophet Mohammad (SAWA).
The heads of the three branches of the government, President Mahmoud Ahmadinejad, Parliament Speaker Ali Larijani, and Judiciary Chief Ayatollah Sadeq Amoli Larijani sent separate condolence messages and prayed for the exaltation of the soul of Grand Ayatollah Mojtaba Tehrani, who as an outstanding jurisprudence, was a source of emulation.