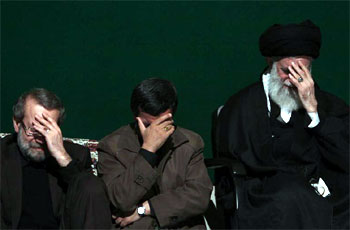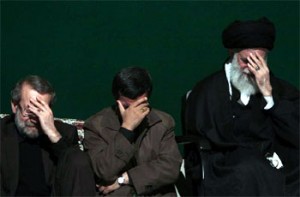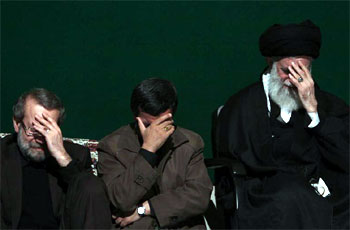 Large groups of people attended ceremonies in presence of the The Leader of Islam Ummah Imam Ali Khamenei on Thursday to commemorate the martyrdom anniversary of the third Imam of Shiis Hazrat Hussein Ibn Ali (AS).
President Mahmoud Ahmadinejad, Majlis Speaker Ali Larijani, Judiciary Chief Ayatollah Sadeq Larijani, Secretary of the Constitutional Guardian Council Ayatollah Ahmad Jannati, state and military officials and people from various walks of life were present in the ceremony.
The audience beat their chests and sang tragic songs to mourn for the third Imam.