Iran
Imam Ali Khamenei
Leaders of Ummah
Middle East
Leader Urges Iranian Students to Thwart Propaganda Onslaught
Leader of the Islamic Ummah and Oppressed Imam Ayatollah Seyed Ali Khamenei called on the Iranian students to foil the enemies' propaganda onslaught against Iran which is aimed at influencing the public opinion through various methods.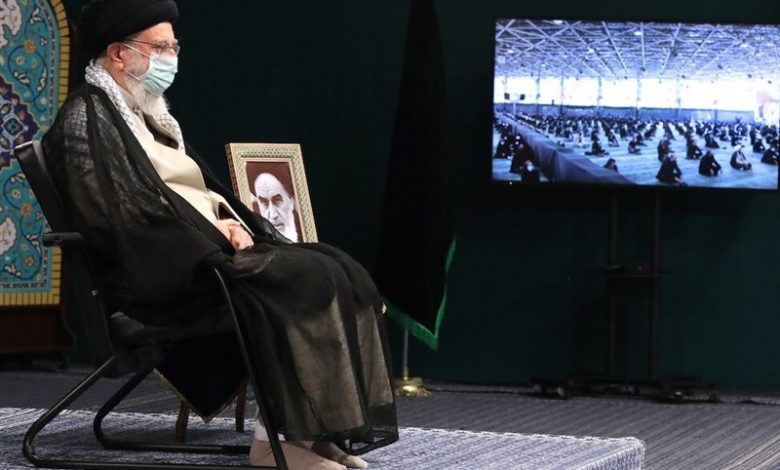 The mourning ceremony of Arbaeen of Imam Hussain (PBUH) was held via videoconference with the presence of Ayatollah Khamenei on Monday.
In the previous years, groups of university students used to mourn and commemorate the Arbaeen with the Leader's presence in the Hussainiyyah of Imam Khomeini. However, this year, due to the coronavirus pandemic, the Arabeen ceremony was held at the University of Tehran with Leader's taking part via videoconference, Khamenei.ir reported.
In remarks at the event, Ayatollah Khamenei called on Iranian students to uncover the truth and eliminate the ambiguities created by the enemy's propaganda campaign against the Iranian nation.
"You, dear students, who are the fruits of the nation's heart and the true hope of the country, light up your surroundings like a beacon and dispel ambiguities by paying attention to the issue of illustrating truths," the Leader stated, Press TV reported.
The Leader touched on the opportunities, which the cyberspace and social media networks offer for enlightenment and clarification of the ambiguities.
"However, the definite principle in the jihad of explaining and telling the truth is to use moral methods and express issues with logic, equanimity and complete rationality, taking human sentiments into account, and avoid insult, slander, lies and deception in the face of the public opinion," Ayatollah Khamenei noted.
"The path of Hazrat Seyyed al-Shuhada (Imam Hussein) is a blessed and sweet path that will lead to a definite outcome and success, and you, the youth, will be able to take the country to the zenith of physical and spiritual well-being, inspired by this path and enlightening knowledge, God willing," the Leader stated.