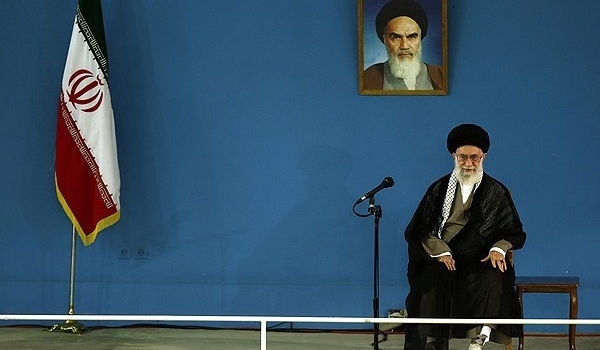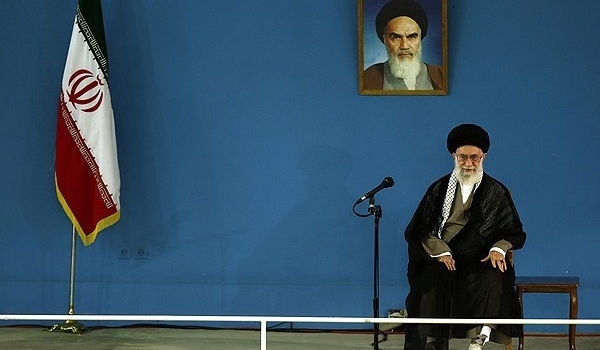 Iran's Supreme Leader Ayatollah Seyed Ali Khamenei called on the Palestinian resistance groups to reinforce their defensive capabilities against possible aggressions by Israel.
"The resistance movements in Palestine should boost their preparedness day by day and reinforce their power resources inside Gaza," Ayatollah Khamenei said in a meeting with the visiting Secretary-General of the Islamic Jihad Movement Ramazan Abdullah in Tehran on Thursday.
The Supreme Leader said the Palestinian resistance's recent victory against the Israeli regime's 50-day war indicated the materialization of "divine promise", which will pave the way for greater victories.
Ayatollah Khamenei also anticipated a promising future for the Palestinian people, and said, "The outlook of the developments is bright and good."
The Supreme Leader also urged the Palestinians in the West Bank to intensify their fight against the Israeli regime, and said, "Fighting the Zionist regime (Israel) is a war of destiny."
"The enemy should feel the same worries in the West Bank as it does in Gaza."
Ayatollah Khamenei further vowed more support for the Palestinian people, stating, "The Islamic Republic and the Iranian people are proud of your victory and resistance, and hope that the back-to-back triumphs of resistance groups will continue until final victory."
Abdullah, for his part, extended to the Supreme Leader the greetings of senior officials from Islamic Jihad and other Palestinian resistance groups, and presented a report on the latest Israeli war on Gaza.
"Definitely, the victory was achieved with the assistance of the Islamic Republic," the senior Palestinian official said, adding, "Without Iran's strategic and efficient help, resistance and victory in Gaza would have been impossible."
Abdullah further assessed as strategic and effective the Leader's guidelines on the necessity of arming the West Bank for countering the Israeli regime's aggression, saying the remarks have re-energized the Palestinian fighters and raised their spirits.
On July 23, Ayatollah Khamenei said armed resistance by Palestinians is "the only way" to confront the Zionist regime.
"We believe that the West Bank should also be armed like Gaza and those who are interested in Palestine's destiny should act in this regard," the Leader said at the time.
Israeli launched a deadly onslaught on the besieged Gaza Strip on July 8. Gaza health officials say over 2,140 Palestinians, including 577 children, were killed in the Israeli onslaught. Over 11,100 others, including 3,374 children, 2,088 women and 410 elderly people, were injured. Tens of Israelis were also killed by the Palestinian resistance retaliatory rockets.
The Israeli aggression ended on August 26 with an Egyptian-brokered truce.