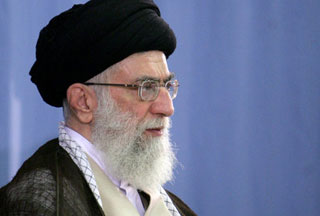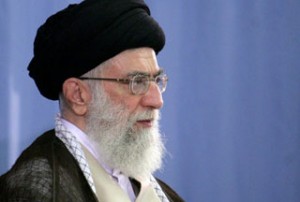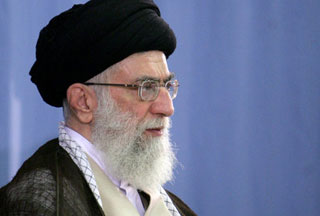 Leader of the Islamic Revolution Ayatollah Seyyed Ali Khamenei warns against discord and differences among various Iranian groups and invites them to strengthen their unity.
"The events in recent days should not turn into an excuse for instigating differences," said Ayatollah Khamenei in an address to the participants of the 26th International Quran Competition in Tehran on Saturday.
"All should make efforts in a brotherly fashion for the progress of the country. No one should accuse others without having concrete proof," added the Leader.
Ayatollah Khamenei made his remarks following a political controversy in Iran over the appointment of Esfandyar Rahim-Masha'i as first vice president by President Mahmoud Ahmadinejad.
In a hand-written order, the Leader advised to President Ahmadinejad to reverse his decision and declare Rahim-Masha'i's appointment "null and void."
Following the Leader's order, Rahim-Masha'i announced on Saturday that he no longer considers himself first vice president.
In post-election changes to his cabinet, Ahmadinejad elevated his close confidant Rahim-Masha'i from head of the Cultural Heritage, Handicrafts and Tourism Organization to his First Deputy.
This prompted widespread condemnation from conservative circles, who objected to Rahim-Masha'i's stated sentiments about friendship with Israeli people.
Ayatollah Khamenei stressed the importance of observing fairness in treating others, saying, "It is not in the interests of the country to strongly oppose someone over secondary issues."
"We may have differences of opinion over minor issues, but this should never lead to disunity," the Leader said, urging all parties to set aside their differences.