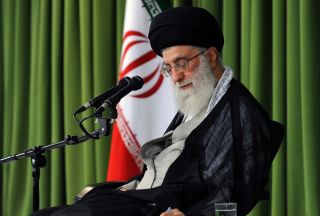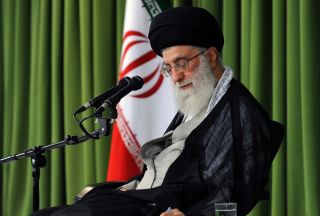 Leader of the Islamic Ummah and Opressed People Seyyed Ali Khamenei has warned against the "disgraceful lies" of the enemies of the Iranian nation about democracy and human rights.
"Those who provided Saddam Hussein with weapons and chemical materials to commit crimes against the Iranian nation have established so-called cultural networks today to pursue the same objectives. This fact should not be overlooked by anyone," said Imam Ali Khamenei on Saturday.
The Leader made the remarks in a meeting with the Head of the Islamic Republic of Iran Broadcasting, Ezzatollah Zarghami, and a number of IRIB producers, writers and artists.
Imam Ali Khamenei said that the historical resistance of the Iranian nation against arrogant powers has been the root cause of the animosity of the enemies.
"The current era is a special one from a political perspective and the great Iranian nation will undoubtedly pass this difficult time," the Leader added.
Imam Ali Khamenei stated that Iranians must never forget the enmity of bullying powers in any of their endeavors.
"Those who claim to be friend of the Iranian nation have revealed their enmity with Iranian history and culture by producing anti-Iran films," Imam Ali Khamenei said.
He stressed that political theatrical work should be prepared in a manner that is not in line with enemy objectives.