Iran
Middle East
Leader's Aide: Tehran Ready to Continue Talks with World Powers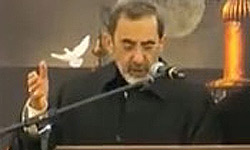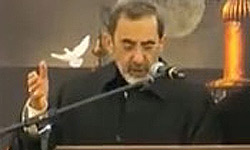 Senior Advisor of the Leader of Islamic Ummah and Oppressed People Imam Sayyed Ali Khamenei for International Affairs Ali Akbar Velayati reiterated that Tehran is ready to continue talks with the world powers, provided that they recognize the country's rights based on international treaties and regulations.
If the G5+1 (the five permanent members of the UN Security Council plus Germany) recognizes Iran's legal rights within international treaties and protocols, Tehran welcomes continued talks with them, Velayati underlined.
He said on Thursday that Iran is optimistic about the upcoming expert-level talks between Iran and G5+1 in Istanbul.
Velayati told the Islamic republic news agency that the Iranian nuclear negotiators in Moscow, Baghdad and Istanbul explicitly defined Iran's stands on peaceful nuclear energy and underlined that Iran's activities are based on NPT.
Moscow talks proved that Iran sticks to its principled stands and is ready to continue negotiations, he said.
His remarks followed two days of hectic negotiations between Iran and the G5+1 in Russia.
Iran and the G5+1 held several rounds of talks in Baghdad on May 23-24.
The Baghdad meeting came after Iran and the Group 5+1 resumed negotiations in Istanbul on April 14 after more than a year of stalled talks.
The two sides agreed to hold experts meetings ahead of the Moscow talks, but the world powers later shrugged off implementing the agreement.
In Baghdad talks last month, both Tehran and the so-called Group 5+1offered their own package of proposals.
During five sessions of negotiations in Moscow on Monday and Tuesday, the two sides' negotiators exchanged views over the packages of proposals they had presented in Baghdad.