Iran
Iraq
Middle East
Leader's Top Adviser: Iran, Iraq Enjoy Unique Ties
Leader's top adviser for international affairs Ali Akbar Velayati underlined that Tehran-Baghdad relations are unique and profound, and stressed that Iran will always stand with the Iraqi government and people.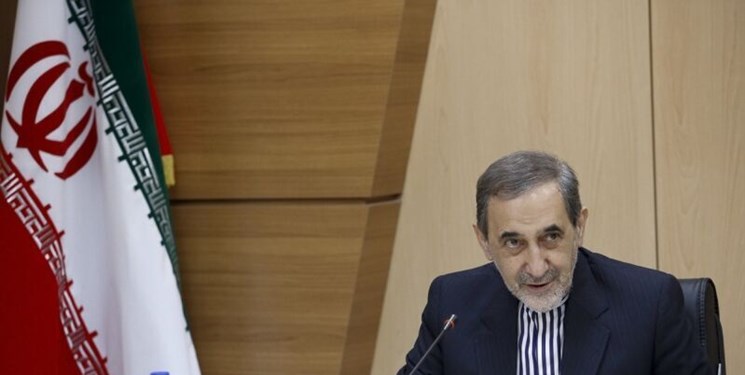 Velayati made the remarks in a meeting with former Iraqi Prime Minister Adel Abdul Mahdi in Tehran on Friday.
Leader's top adviser called Iraq a friend and brother country, and said that the Islamic Republic of Iran will always stand with the Iraqi government and people.
He added that Iran and Iraq have deep and historical relations with each other and the Arbaeen ritual is an example of this historical cooperation and interactions.
Velayati pointed to the recent elections in Iraq, and said that the elections in Iraq represent the deep intellectual growth and rich culture of the Iraqi people, and the result will be able to pave the path of the country's growth and development more than ever before.
Adel Abdul Mahdi, for his part, expressed his satisfaction with the meeting and stressed that the cooperation will be further expanded in all areas.
He outlined the political situation and the electoral process in Iraq, and said that there are difficulties, but with the strength and will of the Iraqi people, they will overcome the problems.
Abdul Mahdi stressed that the US power in the region is decreasing day by day, and said that the US should withdraw from Iraq, and that is the demand of the entire Iraqi nation.
Referring to the Arbaeen ritual, he called it a sign of solidarity and unity between the two nations of Iraq and Iran.
He thanked the Islamic Republic of Iran for its cooperation and stressed that no power in the world can affect Iran-Iraq relations, and this brotherhood relationship will continue.
In a relevant development earlier this month, Iranian Foreign Ministry Spokesman Saeed Khatibzadeh welcomed the successful and timely holding of parliamentary elections in Iraq, and said it indicated that Baghdad is moving on the correct path of democracy.
"We welcome the successful holding of elections in Iraq. They were held at the right time, and we think the country is on the right path of democracy," Khatibzadeh said.
"What happened in Iraq yesterday is the continuation of the process of democracy in that country," he added.
The Iraqi people voted in their country's parliamentary elections on Sunday to decide the 329 members of the Council of Representatives who will, in turn, elect the president and confirm the prime minister.
The vote was originally scheduled to take place next year but was brought forward under a new law designed to help independent candidates.
The electoral commission said the initial turnout was 41%. At least 167 parties and more than 3,200 candidates were competing for the Iraqi parliament's 329 seats.