Iran
Middle East
Syria
Leader's Top Military Aide: Iran Strategically Tied to Iraq, Syria
Top Military Aide to the Iranian Supreme Leader Major General Yahya Rahim Safavi said Iraq and Syria strategically play a complementary role to Iran, and further stressed the need for using the two countries' huge markets for exports.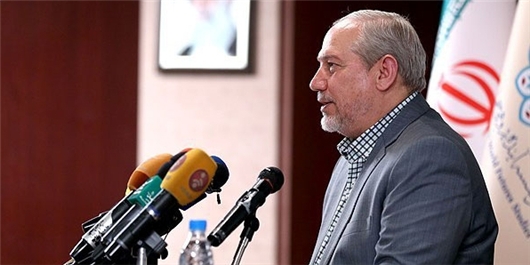 "The pivot of Iran, Iraq, Syria and the Mediterranean (region) is an economic, political, security and defensive axis against the Zionist regime and the US," General Safavi said in the Southwestern city of Ahvaz on Wednesday.
"Iraq and Syria strategically play a complementary role to Iran," he said.
General Safavi said that the 60-million-strong market of Iraq and Syria can be a target for Iran's exports, adding that Tehran can increase the value of its exports to Iraq to $20bln from the current $10bln.
In relevant remarks last month, Commander of Khatam al-Anbiya Construction Headquarters Saeed Mohammad announced that Tehran, Baghdad and Damascus were working on a trilateral initiative to set up a joint bank.
"Planning is underway for setting up a joint bank between Iran, Iraq, and Syria for restoration of banking and financial relationship in central banks of the three countries," he said.
In the current situation that the country is facing severe sanctions by the United States, the private sector has promised to cooperate and collaborate with Khatam al-Anbiya construction headquarters in order to fill the vacant place of foreign companies in the Iranian oil industry, Mohammad added.
Turning to the Persian Gulf Refinery project, he said, "Despite many ups and downs facing ahead, this giant project was put into operation by domestic engineers."
He put the annual requirement of the country to the products of downstream petrochemical industries at 20 million tons.
Mohammad pointed out that US sanctions would have no impact on the activities of the headquarters.
Mohammad pointed to Iraqi and Syrian markets with high potentials, and called on industrialists and economic activists of the country to adopt a logical approach and get the lion's share of products in lucrative markets of Iraq and Syria.