Iran
Leadership forms the bedrock of Islamic society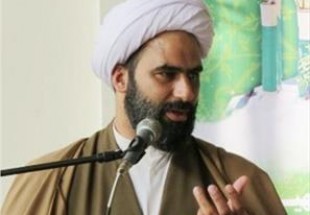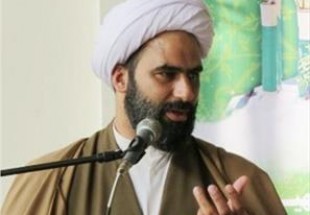 Hojjat ol Islam Mehdi Khobani, Friday prayer leader Culture-Arts center in Qaem Shahr related on the elements of Islamic society which secure Muslims' safety and dignity highlighting the telling role of Leadership, reported Taqrib News Agency (TNA).
The religious cleric placed accentuation on the leading role of supreme leadership stressing the construct should be given consummate attention by all Muslims demanding them to be much more aware of schemes hatched by enemies.
"Given that, it is upon all Muslim to obtain proper understanding with this issue (Leadership)," pointed out the religious cleric urging Muslims from various sects to abide by their religious leader's commands and orders.
"The enemies discovered the efficient system of supreme leadership, that's the reason why they are after damaging it," highlighted Friday prayer leader Culture-Arts center in Qaem Shahr stressing, "thereupon, it is obligatory for all Muslims from different Islamic denominations and sects to have faith on this issue."
Elsewhere in his remarks, Hojjat ol Islam Khobani added, "the reliable political system of world came to this conclusion that the presence of ruler is the prime important element of government."
The religious cleric went on to add, "All divine religions worldwide have come to this very point that any government cannot survive without its ruler."
Hojjat ol Islam Mehdi Khobani hailed the telling role of Imam Khomeini (RA) in triumph of Islamic Revolution and the leadership of Supreme Leader of Islamic Ummah and Oppressed People Imam Sayyed Ali Khamenei.