Lebanon
Middle East
Leb. Army Kills 11 Nusra Terrorists on Arsal Barrens, Arrests Two Terrorists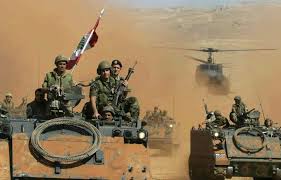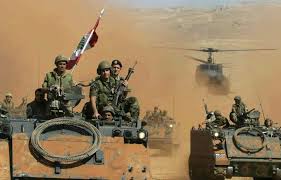 The Lebanese Army on Saturday shelled heavily the terrorists' sites and gatherings on Arsal barrens, inflicting heavy losses upon them, according to Al-Manar reporter.
The Syrian opposing Observatory reported that 11 Nusra militants were killed on Arsal barrens by the Lebanese Army's shelling.
Lebanese Army Arrests Two Terrorist Suspects in Arsal
Two terrorist suspects, one Syrian and the other Lebanese, have been arrested by soldiers in Arsal, Yarzeh-based spokespersoLebanese Armyn of Army Directorate for Guidance announced today.
Both wanted suspects were involved in armed assaults on army and Internal security posts in Arsal while the Syrian was charged with belonging to a terrorist group. Suspects were duly referred to a special court to take legal action against them, the spokesperson concluded.