Lebanon
Middle East
Leb. Army's Air Force Ready to Defeat Arsal Terrorists, Besiege Them on Barrens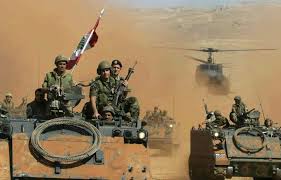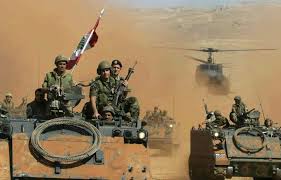 Senior Lebanese military source told the local daily, al-Joumhouria, that the army's air force will heavily intervene in the battle if the terrorists on Arsal barrens decide to launch a new attack to break the siege imposed on them.
The source pointed out that the army has received spare parts and rocket-propelled grenades which will be supplied to the helicopters in order to win the battle within a short time.
Noting that the army started reconnaissance flies over Arsal barrens, the source asserted that the infantry units are also ready to implement the military plans devised to defeat the terrorist groups.
The military source added that the pro-terrorist demonstrations in Arsal aimed at exerting pressures on the army whose intelligence service identified the demonstrators.
According to the military source, most of the participants were Syrian refugees who will be raided and arrested because their movement comes in support of the terrorists.
The military source emphasized that the calls to invade Beirut will be silenced, reassuring that the terrorist will not even be able to cross the barrens.