Syria
Lebanese Analyst Warns West of Heavy Costs of Military Intervention in Syria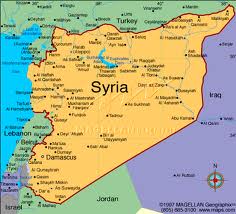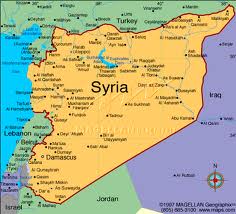 A prominent Lebanese analyst warned the West and Israel against the repercussions of military intervention in Syria, stressing that the Muslim nation's response to any such move will be crushing.
"Syria's response to enemies will be crushing," Director of the Arab and International Strategic Studies Center Qaleb Qandil told FNA on Wednesday.
"Although Damascus will not be left alone in times of foreign threat and the axis of resistance will stand beside it, I believe that in that case (military intervention) all walks of life in Syria will stand united and inflict a heavy defeat on the aggressors," Qandil noted.
Meantime, he stressed Damascus' ability to retake control of all parts of the country and achieve a final victory in the combat against rebel and terrorist groups.
Earlier media reports said the US military has completed its own planning for how American troops would conduct a variety of operations against Syria, or to assist the neighboring countries in the event action was ordered.
The reports said that the Pentagon has finalized its assessment of what types of units would be needed, how many troops, and even the cost of certain potential operations.
The New York Times reported last Wednesday that the US and Israeli defense officials have held talks to discuss contingency plans for the collapse of the Syrian government.
The talks focused on whether Israel might move to destroy Syrian weapons facilities, the daily quoted two US administration officials as saying.
Syria has been experiencing unrest since March 2011 with organized attacks by well-armed gangs against Syrian police forces and border guards being reported across the country.
Hundreds of people, including members of the security forces, have been killed, when some protest rallies turned into armed clashes.
The government blames outlaws, saboteurs, and armed terrorist groups for the deaths, stressing that the unrest is being orchestrated from abroad.
In October 2011, calm was eventually restored in the Arab state after President Assad started a reform initiative in the country, but Israel, the US and its Arab allies are seeking hard to bring the country into chaos through any possible means. Tel Aviv, Washington and some Arab capitals have been staging various plots in the hope of increasing unrests in Syria.