Lebanon
Lebanese Army Arrests Foreign Terrorists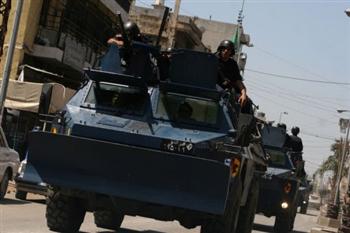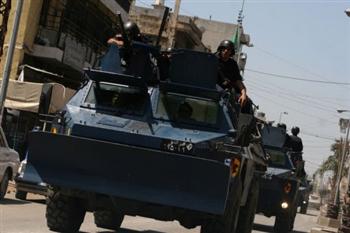 The Lebanese Army announced the capture of foreign terrorists armed with different types of weapons.
The Lebanese media reported that the country's army has arrested large numbers of terrorists who carried foreign nationalities and were armed with various types of weapons.
The Lebanese Al-Manar TV said in other operations the Army also arrested a number of armed people affiliated to the March 14th Coalition, an opposition to the Lebanese government, as well as more foreign terrorists in al-Qabbe district and another region where American nationals mostly reside.
The Lebanese army has deployed in the streets of Beirut and Tripoli in a bid to calm tensions.
Former Prime Minister Fouad Siniora, a leader of the Western-backed March 14th opposition bloc, was expected to meet President Michel Suleiman to discuss the latest developments in Lebanon, specially after General Wissam al-Hassan, the intelligence chief of Lebanon's Internal Security Forces, was killed in a blast on Friday.
A deadly bomb attack in the capital on Friday killed eight people, including General Wissam al-Hassan. Scores of others were also wounded.
The explosion occurred in Beirut's Eastern Ashrafiya district, which is a predominantly Christian district, and near the headquarters of the Phalange, a Maronite Christian party. Several buildings were damaged and many cars were set on fire as a result of the blast.
Regional observers blamed the US and Israel for the assassination of a Wissam in Beirut, and dismissed the western media claims against Damascus as a plot to darken the ties between Lebanon and Syria.
"The assassination of Brigadier General Wissam al-Hassan was carried out due to his successes and moves against the Zionist regime's intelligence apparatus and the regime's mercenaries in Lebanon," Mohsen Saleh told FNA on Monday, adding that Wissam's stances and role in defusing the Zionist regime's seditious plots in Lebanon angered the Israeli regime and caused his assassination.
He also dismissed the western media allegations about Syria's involvement in the assassination of the Lebanese intelligence official, and said, "They seek to darken the relations between Syria and Lebanon as demanded by the US and the Zionist regime."