Lebanon
Middle East
Lebanese Army Continues Pounding ISIL's Positions at Border with Syria for the Third Day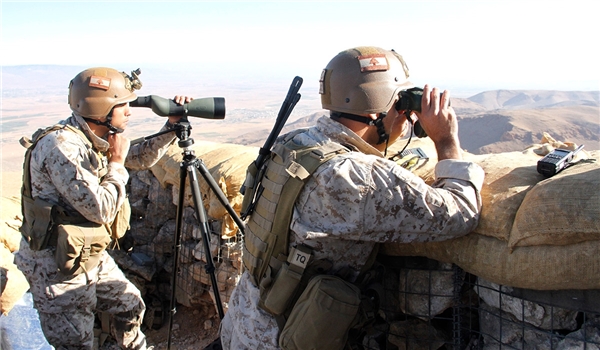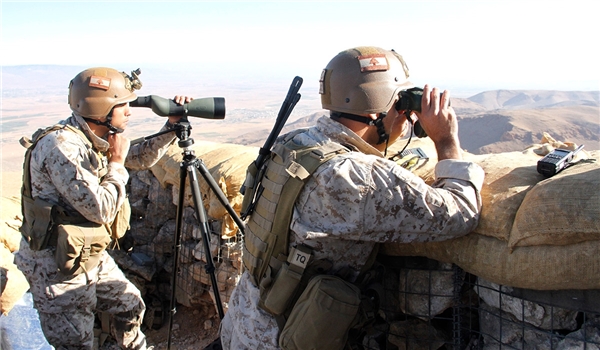 The Lebanese Army troops hit ISIL's gathering and concentration centers heavily in Ra'as Ba'albak and al-Qa'a heights for the third day in a row within the framework of Fajr (Dawn of) al-Jaroud operation, an Arab media outlet said Monday.
The Arabic-language NNA said that the army troops have intensified their anti-ISIL operations following a suicide attack on their positions on Lebanon's Eastern border.
The army's artillery units shelled ISIL's positions amid concerns that terrorists could plan another suicide attack.
Later during the day, NNA said that the army units heavily shelled the remaining ISIL posts while engineering units scanned the liberated areas for landmines.
Field sources said earlier today that the army troops managed to push ISIL back from 80sq/km of heights along the border with Syria on the first two days of the Fajr (Dawn of) al-Jaroud operation.
The sources said that the army men continued their operation against ISIL in Arsal, Ra'as Ba'albak and al-Qa'a heights in the two regions of Sahalat Khirbet Davoud and Zohor Wadi al-Tineh and managed to capture almost 30sq/km of land, including Qarani Maqyar Farah region, Zalil Um al-Jama'a heights and Qana al-Hamam.
Meantime, the army managed to seize control over vast regions at the country's border with Syria after the recent advances, they added.
The sources said that the army soldiers have imposed control over 80sq/km of heights at the border with Syria, spreading their rule over a total area of 120sq/km since the Fajr al-Jaroud operation started.
The army troops also destroyed 12 command centers and killed 15 terrorists since the start of the operation.