Lebanon
Lebanese army detains senior ISIL leader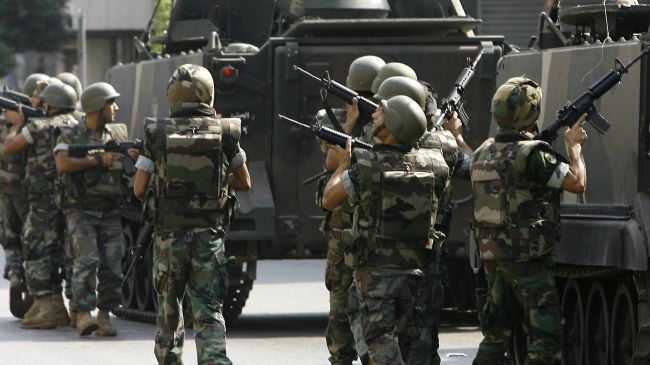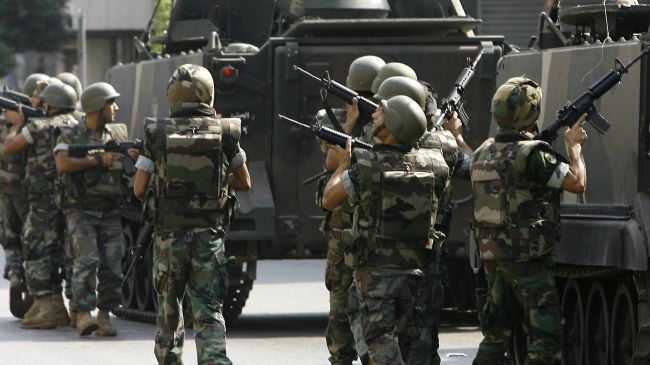 The Lebanese army has arrested a top leader of the ISIL terrorist group suspected of the beheading of a captured soldier, the army said.
In a statement released on Thursday, the army said Ahmad Miqati, one of the most senior ISIL leaders in Lebanon, and his fugitive son were detained in their hideout in an apartment during a security operation by a military intelligence unit in the Dinniyeh region in northern Lebanon.
According to the statement, Miqati, variously known as Abi Bakr and Abul Huda, had "recently pledged allegiance to" the ISIL and is "one of the most important members" of the terrorist group in northern Lebanon.
He has been recruiting Lebanese militants to fight alongside ISIL Takfiri militants operating in neighboring Syria, the statement added.
The army also seized weapons, ammunition and explosive belts during Thursday's raid, in which "one [Lebanese] soldier suffered light wounds, while three gunmen who were present in the apartment were killed," the statement further noted.
Miqati and his son are both accused of beheading Sergeant Ali Sayid, who went missing after the Takfiris captured the border town of Arsal by launching an attack from inside Syria in August.
Violence erupted in eastern Lebanon on August 2 after soldiers arrested a Syrian man who according to the army confessed to belonging to the ISIL. Angered by the arrest, the Takfiri militants opened fire on army checkpoints and stormed a police station in a border area.
The Takfiri militants had reportedly infiltrated into Lebanon from Syria's mountainous al-Qalamoun region. Syria has been gripped by deadly violence since 2011 with ISIL Takfiri terrorists currently controlling parts of it mostly in the east and north.