Lebanon
Middle East
Lebanese Army Discovers Explosive Belts in Fneideq, Detonators in Beirut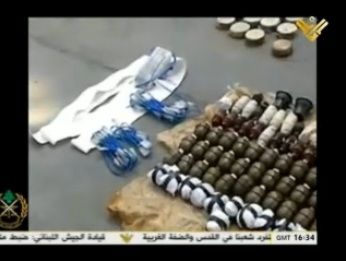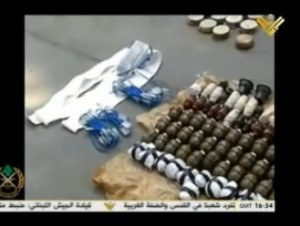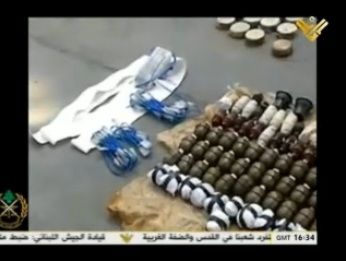 The Lebanese army raided for the third time on Thursday the north eastern Lebanese town of Fneideq as a result of the investigation with the terrorists arrested lately.
Thursday's raid comes in the light of confessions made by the terrorist Mahmoud Khaled, following the seizure of a large quantity of projectiles and ammunitions dumped in a piece of Land that he owns.
After discovering a bomb ready for detonation in a cave of Fneideq town, Khaled confessed to dumping a quantity of explosive materials that he used to manufacture bombs and explosive belts in a farm land called Al-Azar in Fneideq highlands.
Lebanon: arrested womanHowever, military investigating judge, Imad Al-Zein, sentenced the Syrian woman, Samia Shawali, to death for holding detonators used in bomb blasts.
Judicial sources told Al-Manar TV that an anti-drug patrol apprehended Shawali in North Lebanon around a month ago, seizing drugs and number of detonators in her car.
During investigations, Shawali confessed to that "a Syrian friend" handed the detonators over to her in the northern city of Tripoli and asked her to deliver them to Beirut's Hamra neighborhood in the next day, yet she was apprehended by the Lebanese security agencies in the same night.
Lebanon: terrorist Bilal Kayed KayedZein filed a complaint of research and investigation to know the full ID of the "Syrian man", and continued investigating the arrested terrorist Bilal Kayed Kayed.
Kayed said during investigations that Twfiq Taha, a leader of Abdulla Azzam Brigades, dispatched him to Syria in 2011, where he engaged in battles for around two years. He also confessed to his knowledge about the bombings carried out by Takfiri groups in Lebanon.
Kayed said that he heard takfiri members in Qalamoun talking about their plans to target Lebanon.
Lebanon: Al-Nusra Front voice recordThe voice record of the so-called Abu Malik Al-Shami of Al-Nusra Front, circulated online, promised the "Muslim prisoners" jailed in Roumyeh and in other cells of freedom soon.
Although it has being reiterated over the last three years, this promise coincides now with security information indicating that a terrorist plan is being planned to liberate those prisoners on one hand, while another information reveals that some of those arrested have key roles in running terrorist cells operating inside Lebanon behind bars.