Lebanon
Lebanese army, gunmen clash in Sidon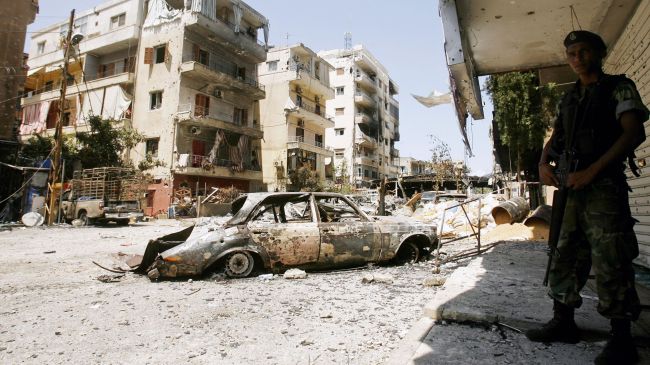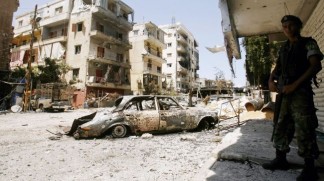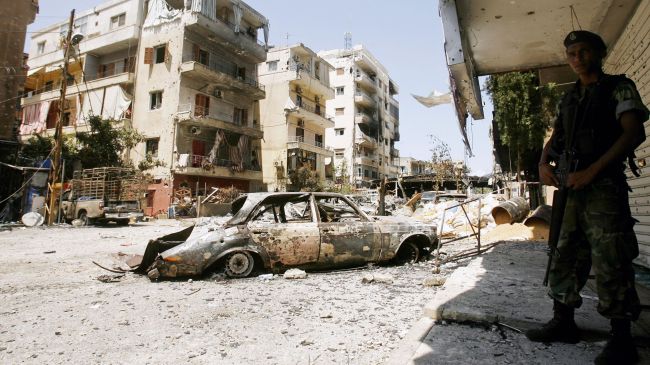 The Lebanese army has clashed with dozens of Salafist gunmen, carrying the flags of the militants fighting the Syrian government forces, in the southern city of Sidon, Press TV reports.
The clashes erupted on Friday near the entrance of the Bilal bin Rabah Mosque in Abra District of the city.
Media reports say the Lebanese troops responded to the gunmen, who were supporters of Takfiri Sheikh Ahmad al-Assir, with heavy gunfire. There has been no report of casualties.
The Lebanese army continues operations against the supporters of the Takfiri Sheikh in Sidon following fierce clashes with the armed men.
Reports coming out of Lebanon suggest the army is now in full control of Sidon.
Lebanese troops have seized control of the headquarters of the radical cleric following two days of clashes with his loyalists.
The government has declared a day of national mourning to honor over a dozen soldiers killed in clashes with the militants.
The army found "dozens of bodies of armed men, wearing military fatigues with their weapons lying nearby," according to a military source in the city.
The Lebanese troops also seized weapons, such as rocket launchers and machineguns inside the headquarters as well as military uniforms.
Government troops are now searching for Sheikh Assir, who's a staunch supporter of Takfiri militants fighting the Syrian government. Takfiris dismiss most of Islamic sects as infidels.
More than 50 people were killed and scores of others injured in the deadly clashes in Sidon, Lebanon's third-largest city some 40 kilometers (25 miles) south of Beirut.
The army said clashes erupted on Sunday after supporters of the Takfiri cleric opened fire without provocation on an army checkpoint in Abra, a neighborhood of the Sidon coastal city.
Lebanon army has pledged to fight until it 'finishes with' the radical sheikh.
Assir was unknown just two years ago, but he gained prominence as the spillover into Lebanon from the conflict in neighboring Syria has escalated. The cleric is believed to have hundreds of armed supporters in Sidon involved in the fighting.