Lebanon
Lebanese Army Repels Terrorists in Arsal, Clashes in Tripoli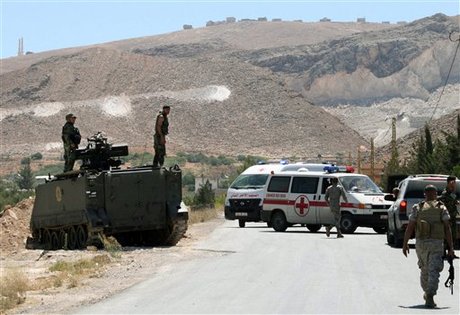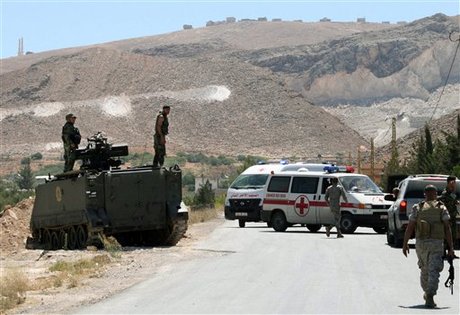 The Lebanese army repelled a terrorist group that tried to infiltrate into the area of Wadi Hmayed in Arsal, Al-Manar said on Friday.
In Tripoli, clashes renewed on Friday between the Lebanese Army and terrorists and stretched to the Jewelry market and the old Serail where constant shooting was being heard.
At first, clashes caused the injury of three of the Army members which prompted the Army to bring in reinforcements, NNA reported.
The identity of the gunmen and the reason of their attack on the army were not immediately clear, but media reports said the fighting likely erupted following raids linked to the apartment in the Dinniyeh town of Asoun, where troops on Thursday had arrested Ahmed Salim Mikati and killed three others.
Earlier on Friday also, the army arrested two wanted men in al-Mankoubin neighborhood in Tripoli after an exchange of fire.
Moreover, the Lebanese army carried out combing operations to tighten the way on terrorist groups and closed the main road in Al Tal street.
Army intelligence agents had raided at dawn on Thursday an apartment in the town of Asoun in the northern district of Dinniyeh, which was inhabited by a "group of terrorists," killing three gunmen and apprehending a fugitive.
Meanwhile, security sources revealed that Mikati who was arrested by the Lebanese Army on Thursday used to coordinate with one of the North's MPs and plotted for launching a major attack against the Lebanese army.
The security sources added that the attack's plot was devised so that it mimics the Douniyeh events in 2000 in order to distract the army and the security services away from Arsal, where the terrorist groups are trying to break the siege imposed on their dens on the bordering barrens by the Lebanese and the Syrian militaries.