Lebanon
Lebanese Army Seizes Rockets in Debbeyeh, Explosives in Saadiyat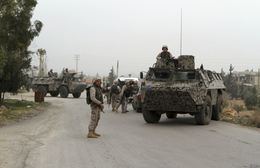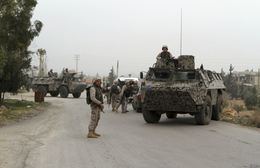 An army patrol seized four rockets in the town of Debbieh, which were prepared to be launched towards Beirut's southern suburb DLebanese Armyahieh on February 15 coinciding with the anniversary of the martyrdom of Hezbollah military commander Haj Imad Moughnieh.
The army seized the four rockets following investigations with the arrested terrorist Naim Abbas.
The Lebanese Army units also found on Wednesday explosive materials, military equipment and fake IDs when they raided a depot in one of the buildings in the area of Saadiyat.