Syria
Lebanese FM warns of foreign terrorist danger in Lebanon and Syria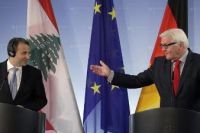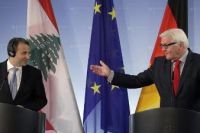 Lebanese Foreign Minister Gebran Bassil on Tuesday called for intensified global efforts to tackle foreign terrorists in Syria and in his country.
Talking at a press briefing with his German counterpart Frank-Walter Steinmeier, Bassil stressed the problem of foreign terrorists in Lebanon and Syria was an extremely dangerous factor for peace and stability in the entire region.
He urged the need for a common approach to fighting the terror scourge.
These foreign-based terrorists are ticking time bombs once they return to their native countries, Bassil warned according to IRNA.
The top Lebanese diplomat called also for international support in helping the Lebanese army to fight terrorism in his country ahead of an international conference in mid-June when the issue is to be addressed.
Lebanon and Syria have both been the scene of numerous deadly terror attacks over the past three years.