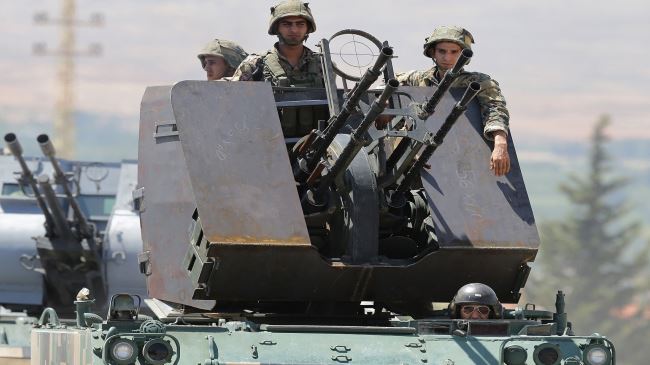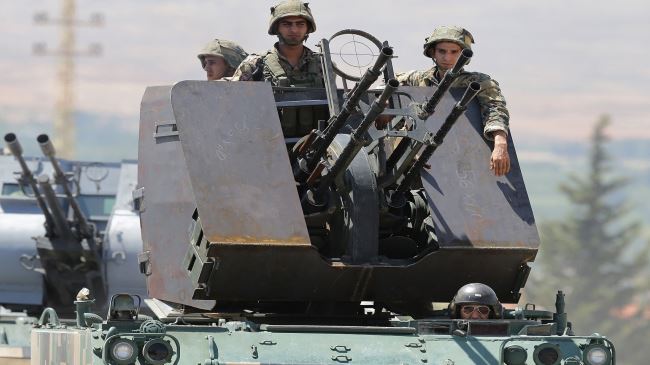 Lebanese military forces battle foreign-sponsored Takfiri militants near the country's border with conflict-stricken Syria on a third day of clashes there.
A Lebanese military source, speaking on the condition of anonymity, said on Monday that fighting in the mountains around the eastern border town of Arsal, situated 124 kilometers (77 miles) northeast of the capital Beirut, has killed at least 16 soldiers and dozens of militants.
The army, meanwhile, announced that 22 soldiers were missing, possibly taken hostage, and 86 others were wounded.
Also on Monday, Lebanese Prime Minister Tammam Salam pledged that there would be "no leniency toward the terrorist killers and no appeasement…[of] those who violate Lebanon's territory and harm its people."
In a statement after a cabinet meeting, he also urged France to speed up delivery of weapons to the Lebanese army being purchased under a $3 billion deal.
The Takfiri militants are said to have infiltrated into Lebanon from Syria's mountainous al-Qalamoun region.
The Lebanese army said on Sunday that at least eight soldiers were killed in fierce clashes with armed men on the Syrian border.
The clashes had erupted a day earlier in Arsal after Takfiri terrorists attacked an army checkpoint.
The conflict in Syria has spilled over to Lebanon. Northern Lebanon has been the epicenter of fierce clashes between the supporters and opponents of the Syrian government.
Syria has been gripped by deadly violence since March 2011. Over 160,000 people have reportedly been killed and millions displaced due to the violence fueled by the Western-backed militants.