Lebanon
Lebanese Foreign-backed Al-Mustaqbal Partisans Attack Grand Mufti at Funeral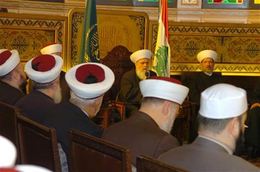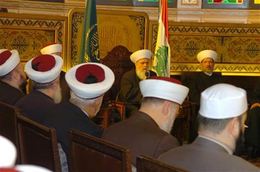 The funeral of young martyr Mohammad Shaar on Sunday turned into an open war launched by Al-Mustaqbal party against the Grand Mufti Sheikh Mohammad Rashid Qabbani as he arrived at Al-Khasheqji Mosque to take part in the funeral.
Shaar died a day before of wounds he sustained in a Beirut car bomb which also killed former Minister Mohammad Shatah.
Qabbani was refused entry to the mosque by Al-Mustaqbal partisans and they even called him "enemy of Allah."
Members of the ISF Intelligence Bureau's Strike Force managed to evacuate Sheikh Qabbani later and security forces deployed in the area.
Dar al-Fatwa sources held the defense ministry responsible for the safety of the mufti.