Lebanon
Lebanese Friday prayer leaders: Resistence is the pillar for regional independence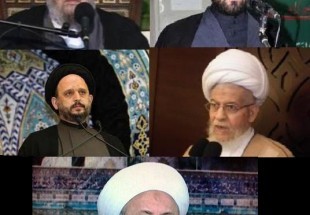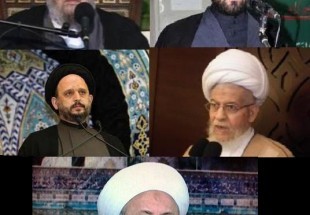 Seyyed Ali Fadlallah, prayer leader of Imamain Hassanain (AS) in Beirut stressed that handling religious bigotry is the preliminary step to solve other issues, reported Taqrib News Agency (TNA).
He said that Lebanon is in demand for the authorities to forget their personal interests and sacrifice religious and political opportunities for the future of their hometown, Lebanon.
Sheikh Abdul Amir Kabalan, deputy of the Shia Supreme Council in his weekly sermon praised the historical victory of Lebanon against the Zionist regime calling that the feast of independence.
He demanded for increase of anti-Zionism struggles by the resistance since the freedom of Lebanon and honor of the Islamic nation is dependent on their efforts.
Sheikh Ahmad Kabalan, Mufti of Jafaria Fiqh in his weekly sermon felicitated on the feast of resistance and liberty of the Lebanese nation and stressed," Victory of Lebanon and Failure of the Zionist regime is the result of heroic efforts of the resistance and support of the nation besides cooperation of the army.
He added," Based on these experiences we announce that the resistance is the pillar for independence of the new Lebanon and foreign policy of the country has to project its hostility with the Zionist regime as well as expansion o f friendly ties with the enemies of the Zionist regime especially Syria."
Allameh Sheikh Afif Nabllosi, Friday prayer leader of Sidon, in his sermon noted," The suffering of Nakba Day in Palestine is one of the most painful landmarks in the history of Palestinian nation which ignored their responsibility to stand against the Zionist regime which led to occupation of the Palestinian land and their evacuation from their territories."
He added," UK and some other western countries have been behind this intrigue and posed the Arabs against each other. This is the same confrontation that we are witnessing today."
"Had it not been for the resistance in Palestine and Lebanon, perseverance of Syria and Iran's leading role in resisting against the enemies, the fate of the region would be a continuation of the previous situation." said the Lebanese cleric.
Sheikh Maher Hamoud, prayer leader of Al-Quds Mosque in Sidon, said," Syria issue is ending now and the victories of the resistance will continue." and added," This awakening movement has to go beyond geographical and religious borders so that it turns into a public awakening because that is a prelude to uprooting the Zionist regime."