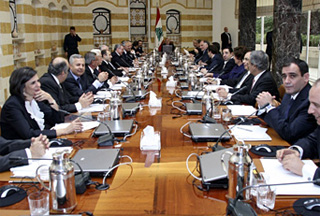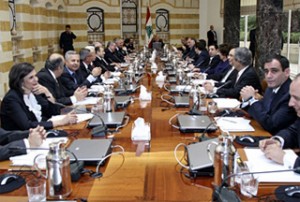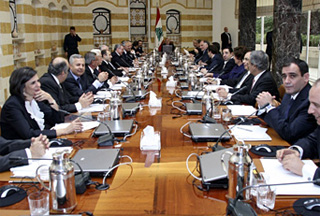 The new Lebanese government has endorsed a bill allowing the Hezbollah resistance movement to keep its arms.
"The council of ministers today adopted the proposed policy statement," Information Minister Tarek Mitri said after a cabinet meeting on Wednesday.
"There is paragraph six of the draft that was approved. This paragraph reiterates… with respect to the right of Lebanon, its people, its army and its resistance to liberate the occupied Lebanese territory in Shebaa and Kfar Shouba hills," he added.
Earlier Hezbollah Secretary-General Seyyed Hassan Nasrallah announced that among the movement's main priorities is to continue the mission of "liberating the territories which still are under Israeli occupation."
Israel seized Shebaa Farms in the 1967 Middle East war after it captured the neighboring Golan Heights.
The Farms lies along southeast Lebanon.