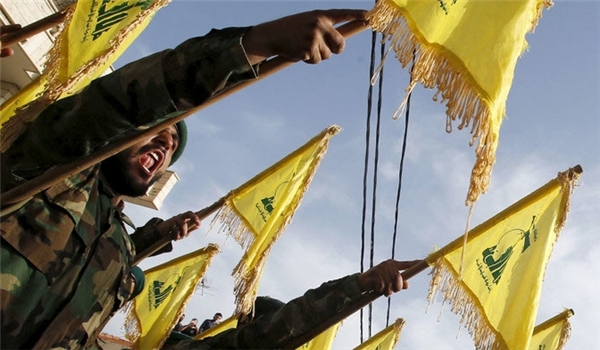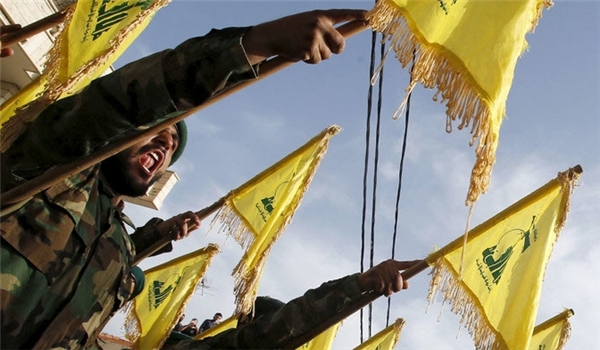 The Lebanese Hezbollah resistance movement in a statement rejected the recent news reports by some Western and Arab media that it has pulled out its fighters from Syria.
Hezbollah's statement came after several Western news agencies and Arab media outlets claimed that Hezbollah has withdrawn its fighters from the Northern parts of Syria.
Hezbollah reiterated that such false news reports are in line with the failed psychological war against the resistance movement.
In a relevant development in early March, Secretary-General of Pakistan's Muslim Unity Council Party Raja Nasser Abbas Jafari stressed that the Lebanese Hezbollah resistance movement's standing against the ISIL and its main supporter, Saudi Arabia, has blocked the terrorist group's attempts to spread all throughout Syria and Lebanon.
"The world people shouldn't have any doubt that Saudi Arabia supports the Israeli regime's state terrorism and if Hezbollah didn't exist, the ISIL would occupy Syria and Lebanon with the help of Saudi Arabia," Abbas Jafari told FNA.
"It is the Lebanese Hezbollah which has protected the Muslims from the ISIL Takfiri terrorists," he added.
Condemning the Persian Gulf Cooperation Council (PGCC)'s designation of Hezbollah as a "terrorist group", Abbas Jafari said that Pakistan and other Muslim states don't support Saudi Arabia against Lebanon and are strongly opposed to Israel's influence in the region.
On March 2, the six-member PGCC, which includes Saudi Arabia, United Arab Emirates, Qatar, Bahrain, Kuwait and Oman, labeled Hezbollah a "terrorist organization".
On March 3, the Iranian and Syrian governments strongly condemned the PGCC's decision.
"Syria strongly condemns the decision of the Persian Gulf Cooperation Council to consider the Hezbollah party a terrorist one, which is a reflection of the misguided policies of Saudi Arabia," the Syrian Foreign Ministry said in a statement.
According to the statement, the Syrian authorities will continue to consider Hezbollah "an Arab resistance movement" against such terrorist groups as the ISIL and al-Nusra Front.
Hezbollah, a paramilitary and political organization originating in Lebanon's Shiite population, was established in the 1980s. The group has been fighting alongside the Syrian government against the ISIL terrorists and other extremist militant groups since 2011.