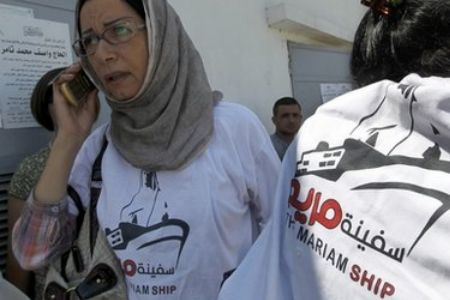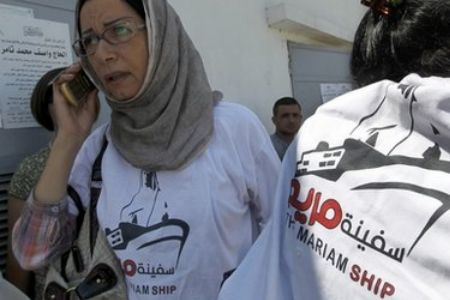 A Lebanese aid ship will kick off its journey to the Gaza Strip on Sunday to deliver humanitarian relief to the besieged people of Gaza.
The ship Mariam is scheduled to leave Lebanon's northern port of Tripoli for Cyprus on Sunday, an organizer said Thursday.
Since Lebanon is still technically at war with Israel, the ship cannot travel directly to Gaza, it should pass through a third country — in this case, Cyprus.
The Mariam would be carrying around 60 Lebanese, US and European women, as well as cancer drugs, organizer Yaser Qashlaq told Reuters.
A second ship, the Naji al-Ali, would also sail a couple of days later, he added.
Israel, which has imposed a blockade on Gaza since June 2007, has threatened to stop the vessels from reaching the coastal enclave.
The mission comes after the Israeli military attacked the Gaza Freedom Flotilla in international waters on May 31.
The assault left nine Turkish activists on board the Turkish-flagged M.V. Mavi Marmara dead and about 50 other people, who were part of the team on the six-ship convoy, injured.
Israel also arrested and later released nearly 700 activists from 42 countries who were on board the ships, which were attempting to break the siege of Gaza in order to deliver 10,000 tons of humanitarian assistance to the long-suffering people of the territory.