Lebanon
Lebanese parliament speaker in Iran for talks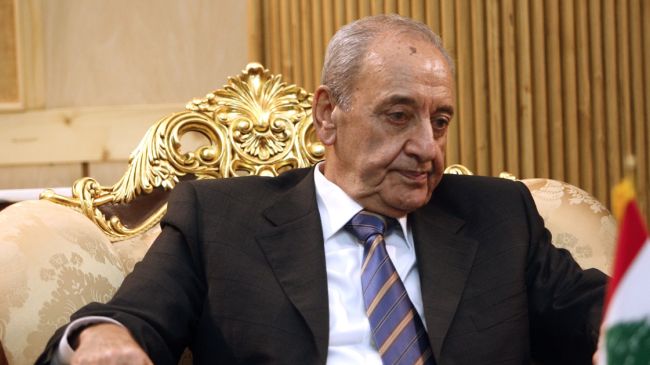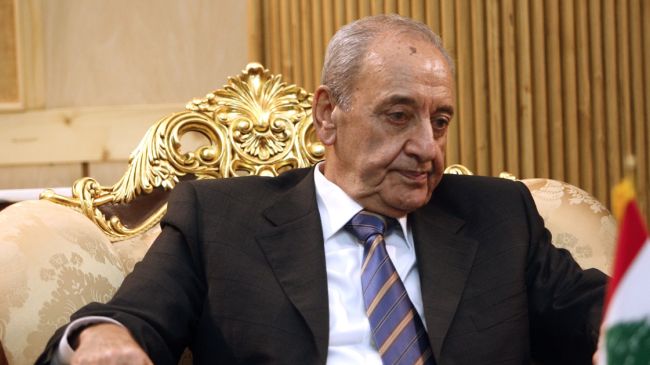 Lebanese Parliament Speaker Nabih Berri arrives in the Iranian capital, Tehran, on an official visit to hold talks with the country's senior officials.
Berri's visit is taking place at the official invitation of Iran Majlis Speaker Ali Larijani.
The Lebanese speaker, who is heading a delegation, is scheduled to exchange views with Larijani and other high-ranking Iranian officials on the latest developments in Syria and the twin terrorist bombings outside Iran's Embassy in Beirut.
At least 25 people, including Iran's Cultural Attaché to Beirut Ebrahim Ansari and the wife of another Iranian diplomat, were killed and more than 150 others injured in two explosions that targeted the Iranian Embassy in Beirut's southern neighborhood of Janah on November 19.
According to reports, the first explosion took place when a bomber blew his explosives near the gate of the embassy, and the second blast happened just meters away when a car bomb went off.
Lebanese President Michel Suleiman and caretaker Prime Minister Najib Mikati condemned the attacks in a statement issued on Wednesday.
In November 2012, Larijani visited Lebanon as part of a three-leg tour which also took him to Iraq and Syria.
During his stay, the Iranian top parliamentarian held talks with his counterpart as well as Secretary-General of Hezbollah Seyyed Hassan Nasrallah.