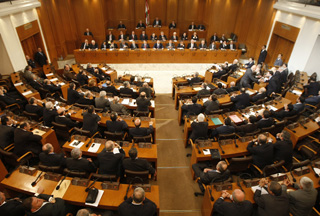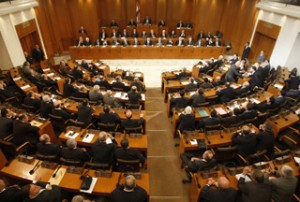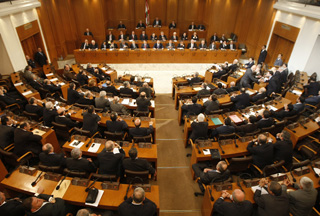 Lebanon's parliament overwhelmingly approves the country's new cabinet that has said it would permit Hezbollah to keep its weapons.
The 128-member parliament, began a three-day debate on Tuesday which ended late on Thursday and overwhelmingly approved the national unity government of Prime Minister Saad al-Hariri, which included three Hezbollah ministers.
Prime Minister Saad al-Hariri formed his 30-member Cabinet a month ago, and last week permitted Hezbollah to remain armed under the new government's policy platform.
Hezbollah legislator Nawaf al-Moussawi asked those who criticized his group's weapons that, "What is the alternative and how will the government face Israeli aerial violations?"
He cited news reports that on Independence Day last month, Israeli warplanes were flying over Beirut as senior officials were attending a military parade. "The whole state was there. What is your answer?" he asked.
Israeli warplanes fly over Lebanon almost daily in violation of UN resolutions.
Of the 128 members of parliament, 122 voted yes, one abstained and four were absent. The new government was formed after almost five months of political standoff.
Prior to the vote, Hariri, who won the parliamentary elections in June, told the parliament that the government has but one choice and that is success in achieving and reviving citizens' confidence in the government.