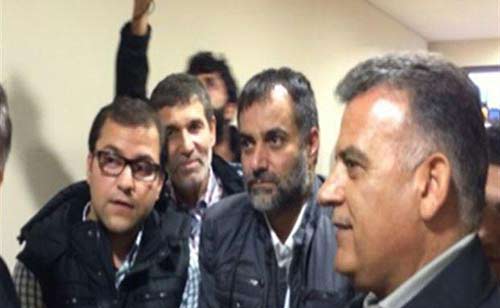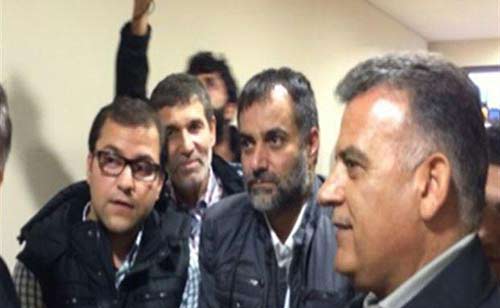 Lebanese pilgrims who were abducted by Syria militants last year arrived in Lebanon on Saturday, 17 months after their kidnapping.
The Qatari jet which was carrying the pilgrims and SecretaryFirst photo for Lebanese pilgrims in Istanbul airport after they were released General of the General Security Abbas Ibrahim landed in Beirut international airport on Saturday night.
They were received by their families and prominent political officials, who gathered to welcome their return to their homeland.
Talking to reporters upon their arrival in Beirut airport, Ibrahim said negotiations with the "Turkish, Qatari and Syrian sides have yielded the fruitful outcome we are witnessing this day."
He thanked Qatar "from all our heart, and we heartily thank Turkey and President Bashar al-Assad as well, who facilitated this mission."
Answering a question about the negotiations, the Major General said: "There is no doubt that it was difficult, but nothing is intricate when there is a will."
Earlier, a Qatari plane carrying two Turkish pilots abducted in August in Lebanon took off from Beirut's airport, carrying the freed men home, as part of a swap deal also involving Syrian women prisoners.
The nine released pilgrims were among eleven pilgrims who were kidnapped in May 2012 in northern Syrian province of Aleppo as they returned by land from visiting the holy shrines in Iran. Two of them were released last August and September.