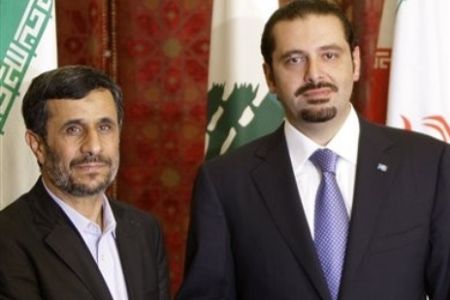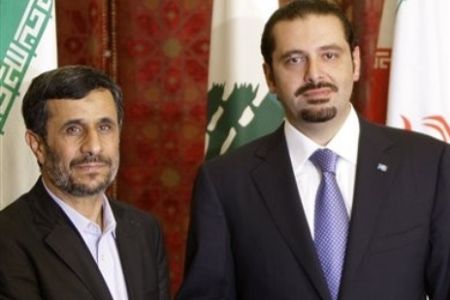 Lebanese Prime Minister Saad Hariri has called for closer ties with Iran to jointly counter Israeli threats ahead of his first visit to Tehran as Lebanon's premier.
Hariri on Friday highlighted Iran's position in the Middle East as a major regional power, noting historical and cultural ties between Iran and Lebanon.
The two nations' historical relations require them to be connected and to find common solutions to confront the common threats that they face, a Press TV correspondent quoted him as saying.
The main danger to the region is posed by Israel and its refusal to give the Palestinians the right to return to their occupied homeland, Hariri noted.
Accompanied by a high-ranking delegation including five cabinet ministers, the Lebanese premier is scheduled to arrive in Tehran on Saturday and hold talks with Iranian President Mahmoud Ahmadinejad and Vice President Mohammad Reza Rahimi.
In mid-October, Ahmadinejad entered Lebanon to receive a hero's welcome from huge crowds of Lebanese who poured into streets to honor the Iranian president.
The visit, during which 17 agreements were inked between Tehran and Beirut, was hailed by Iranian and Lebanese figures and politicians the same for helping boost the friendly relations between the two countries and bringing them closer.
"The recent visit by Iranian President Mahmoud Ahmadinejad helped strengthen bilateral ties … and it was a chance to ponder on the mutual interests, something that I will continue in my visit to the Iranian capital," Hariri stated.
The visit by the Lebanese leader comes amid a rift among the country's factions over the potential results of the US-funded Special Tribunal for Lebanon (STL) tasked with probing the 2005 assassination of the country's late premier Rafiq Hariri.
The STL is accused of being controlled by Western elements outside Lebanon and is widely believed to be poisoned by false testimonies against Syria and the resistance movement of Hezbollah.
Hariri said the issue should be dealt with within legal channels and that no political parties should meddle in the proceedings lest national unity be endangered.
He also emphasized that Hezbollah is not a suspect in his father's assassination.