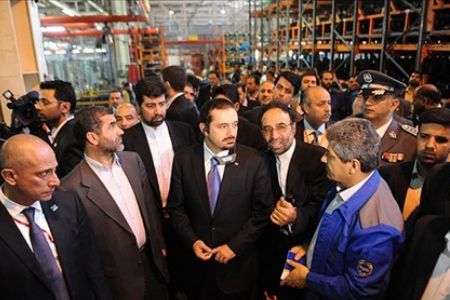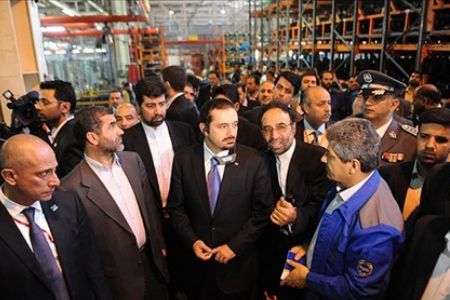 Lebanese Prime Minister Saad Hariri has paid a visit to Iran Khodro Company (IKCO), lauding Iran's progress in the auto industry.
Hariri toured the leading Iranian automaker company on Sunday and said Iran's achievements in the auto manufacturing industry are a source of pride and glory for both Iranian and Lebanese peoples.
"We have agreed with Iran Khodro Industrial Group to set up a committee to examine ways for further collaboration," he said.
IKCO Managing Director Javad Najmoddin said his company is willing to supply Lebanon with IKCO products, noting that by establishing a joint committee the automaker would be able to enter the Lebanese market.
Hariri, who was accompanied by six of his ministers, visited Peugeot 206's body and engine assembly lines.
Najmoddin presented Hariri a Samand Soren sedan.
The IKCO managing director also said that over 5,000 Peugeot 206 SD and Peugeot 206 Hatchback have been exported to Lebanon so far.
He underlined that his company currently exports its products to 30 countries and said the company has production plants in six countries.
"Syria, Venezuela, Belarus, Egypt, Senegal and Azerbaijan are countries where Iran Khodro manufactures cars. The Senegal plant procures the needs of the African market and the Belarus plant meets demands of the Commonwealth of Independent States," he said.
Najmoddin also said this year some seven percent of Iran Khodro's total production will be exported, adding that the will increase to 20 percent in the near future.