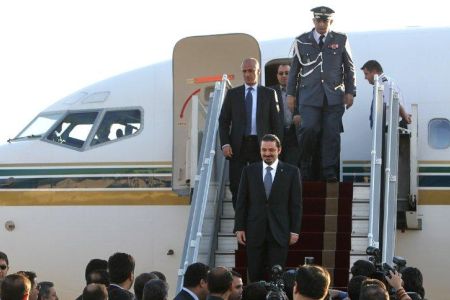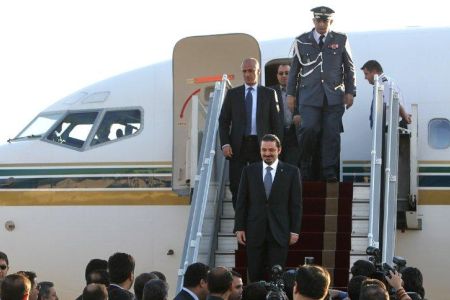 Lebanese Prime Minister Saad Hariri has arrived in the Iranian capital of Tehran for a two-day visit aimed at expanding relations with Iran.
In his first visit to Tehran as the Lebanese prime minister, Hariri is scheduled to hold talks with senior Iranian officials, including President Mahmoud Ahmadinejad and First Vice President Mohammad-Reza Rahimi.
Hariri's trip to Tehran comes one month after President Ahmadinejad's landmark visit to Lebanon.
"The cooperation of Arab governments with Iran is necessary to counter existing dangers," Hariri said before departing for Tehran in the Lebanese capital, Beirut, on Saturday, IRINN reported.
"Lebanon considers cooperation with Iran necessary for creating a common ground to fight the dangers that threaten the two countries and even the region," the Lebanese premier said.
Hariri described Israel as the main threat to Iran, Lebanon and the region and said, "Attacking the stability of any country in the region is a threat to the interests of Arab countries and Iran."
President Ahmadinejad paid a visit to Lebanon in mid-October upon an invitation from his Lebanese counterpart Michel Sleiman.
During the visit, the Iranian chief executive met with Lebanon's top officials, political leaders, academics and university students, and addressed large crowds of people in Beirut and southern Lebanon.
Many analysts believe President Ahmadinejad's visit to Lebanon had a positive impact on the growing support for anti-Israeli resistance fronts.